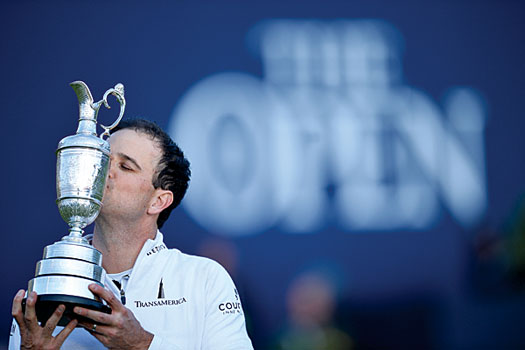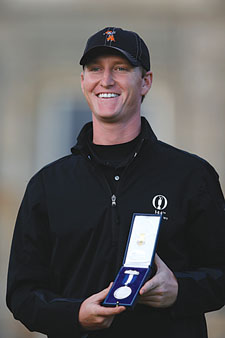 4.66
It comes as no surprise to learn that the "Road Hole", the 17th which is widely regarded as the most famous hole in golf, played as the hardest during the week, averaging +.66 over its par of four. Measuring 495 yards, the 17th saw only nine birdies during the four rounds. By contrast, the par-5 fifth hole played to an average of 4.46.
6
The Silver Medal, the award for the lowest amateur, went to Jordan Niebrugge, who finished in sixth position on 11-under-par. The 21-year-old from the United States made his way into the field after tying for first place at Final Qualifying.
7
With rounds of 76 and 75, Tiger Woods finished seven-over-par for his two rounds to miss the cut for the second Major in succession. Woods' total matched that of another former Open champion, Todd Hamilton. Woods' last win at a Major, if anyone needs reminding, came in 2008 at the US Open.
Pages
Click here to see the published article.