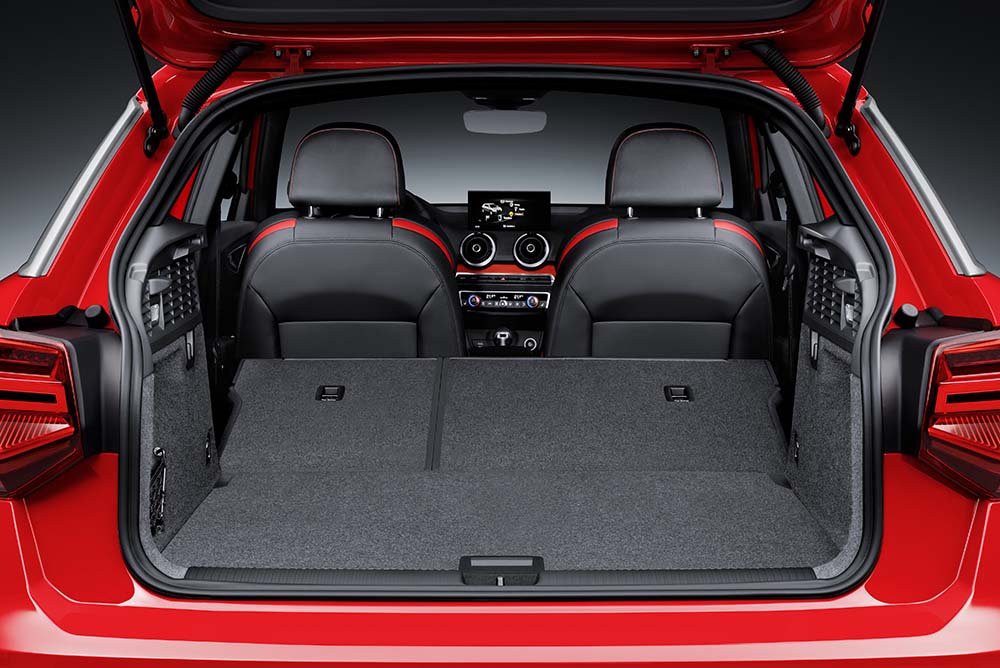 Audi's interiors are usually top of the pile, and the Q2 doesn't let the side down. But it's space that matters here and the Q2 has a seriously deep 405-litre boot (more than the A3), but because of the slightly raised rear seats the maximum 1,050-litre space is a little less than the A3. Rear legroom is limited for anyone over six foot, but there's headroom to spare. The highlight is that the driver's seat position is sporty and low in relation to the steering wheel, like in an Audi Sedan. Optional practical solutions are available such as a power tailgate and a three-way split rear bench backrest with cargo through-loading.
The personalisation options include wheels ranging from 16in to 19in (17s are likely to be the best compromise between style and comfort), a selection of colours for the interior trim and ambient lighting and contrast-coloured panel on the C-pillar - for now available in three shades of silver or body-coloured. 
From launch you can have a 113bhp three-cylinder 1.0 TFSI or a 148bhp 1.4 TFSI, plus 113bhp 1.6 and 148bhp 2.0 TDI engines. The 1.4 TFSI, with claimed economy of 49.6mpg, is probably the sweet spot of the range, punching hard enough when you need it, fading out at a cruise and slipping into two-cylinder mode when you really feather your right foot. As an alternative to the six-speed manual transmission, Audi also offers the S tronic dual clutch transmission with seven speeds for all engines. In the case of the top TDI and the 2.0 TFSI, a newly developed dual-clutch transmission is used, which has a new type of oil supply and reduced friction. Both engines may also be combined with a quattro permanent all-wheel drive system as standard equipment.
SCORECARD
New Audi Q2 35 TFSI
Engine: 1,395 cc, In-line 4 cylinders FSI petrol engine, turbocharged with Cylinder on Demand technology
Transmission: Front-wheel drive, 7-speed S tronic
Power: 250 NM/1,500 - 3,500rpm
Acceleration: 0-100km/h 8.5sec
Fuel Consumption: 5.2 litre/100km
*The 'Q2 Edition #1' will be the first model to be sold exclusively via Audi Online Store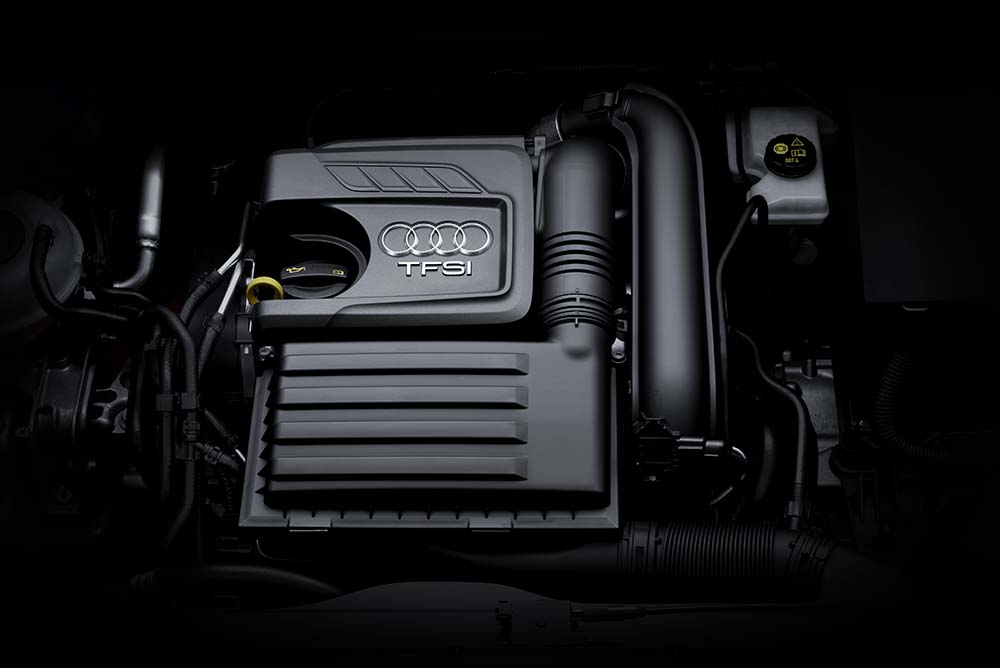 Pages
Click here to see the published article.