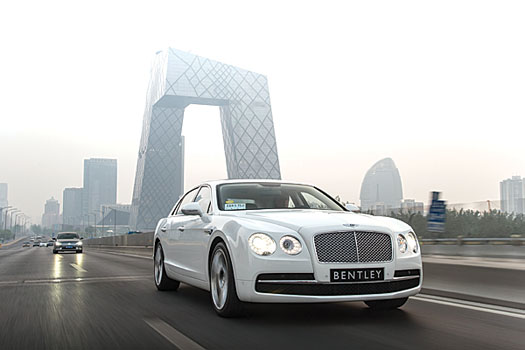 In 2009 China overtook the United States to become the world's largest car market. This year, sales are expected to top an astonishing 18 million. Management consultants McKinsey & Co recently estimated that by 2020 China will become the world's largest market for luxury cars too, buying more than the US, or all of Western Europe put together. The demand from Chinese customers that is revolutionizing the world of the luxury car is an almost exclusively urban phenomenon, and Beijing is China's biggest single market. So where better to have my first experience of the new Bentley Flying Spur than here?
Bentley, and the Flying Spur, are a little ahead of the game here. The marque established its first dealerships in China over a decade ago and China is already Flying Spur's biggest market, with more than half of sales of the outgoing model happening here. China ranks just behind the United States for sales across the whole Bentley range and the Beijing dealership is the brand's biggest, delivering more than a car a day to China's new elite.
They want a car that rides well, is quiet and refined inside, and that caters to those who prefer to be driven, around 90 per cent of Bentley's Chinese customers retaining a driver. And that's exactly what I'd noticed in this new Flying Spur, which replaces the first generation of this four-door saloon introduced in 2005. Of course it is titanically fast, its 6.0-litre W12 motor surging forward with the irresistibility that ought to characterise a Bentley. But around town its twin turbochargers barely wake, and the drivetrain is so refined in noise and vibration that more than once I tried to start it when it was already running.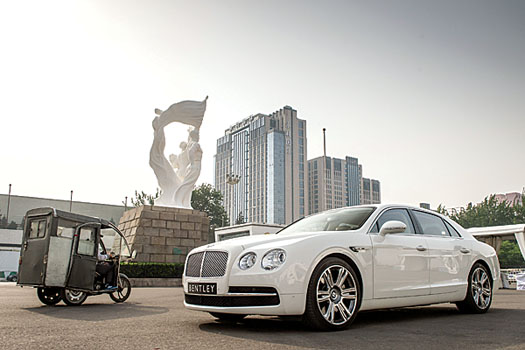 Pages
Click here to see the published article.