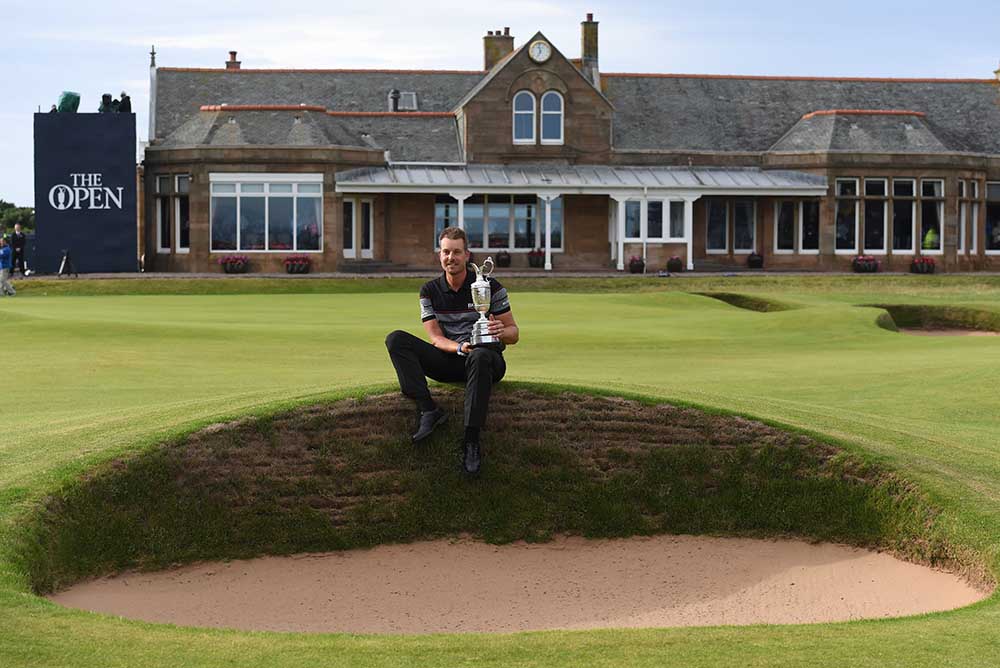 All too often, The Open is man versus nature, golfers battling swirling winds and sideways rain to hang onto some semblance of dignity and under-par scores. But the 145th edition at Royal Troon was man versus man, Henrik Stenson versus Phil Mickelson, and the result — a Stenson victory that was in doubt until the final holes — was one of the best duels in golf history.

This was golf as a heavyweight prizefight, two of the game's best standing toe-to-toe and delivering their best, hole after hole after hole. In this corner, wearing black slacks and black pullover, the beloved Hall of Fame veteran seeking a major that would certify his career as among the best of all time. In the other corner, wearing black slacks and a gray-and-black shirt, the game's best player without a major, the genial Swede who was seeking to put a line in his biography above "guy who once played a shot in his underwear." He's done that.
Phil Mickelson. Henrik Stenson. Two of golf's great stories, staging a two-man show at The Open. Mickelson ended an exceptional week by fluttering just the tiniest bit in the final few holes, and that was enough to allow the relentless Stenson to shore up and add to a lead that changed hands seven times in the first 14 holes.
Nobody started the day within five strokes of the leaders, and nobody got any closer all afternoon. (JB Holmes finished third, 11 strokes back of Mickelson, 14 back of Stenson.) 
Pages
Click here to see the published article.