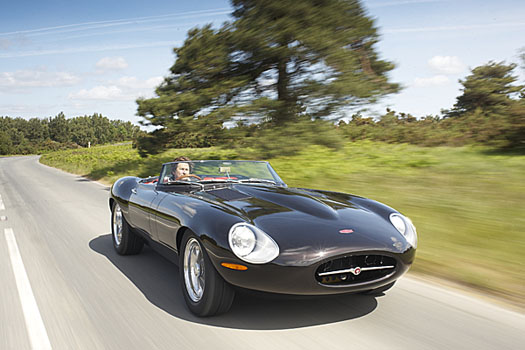 Deep in the southern English countryside, at a former farm whose exact location remains a secret to all but serious customers given the value of the cars here (helicopter landing coordinates are supplied on request), you'll find a temple to the most beautiful car in the world. For 30 years, Eagle, founded by vintage car collector and racer Henry Pearman, has traded in only the very finest Jaguar E-types, the best now commanding HK$2.5m before taxes. Eagle also restores them, but only to Pearman's exacting, 'zero-miles' standards. It also improves on them, offering a series of upgrades that keep the car's essential character but give it the reliability, comfort (and brakes!) of a modern car. A classic, fully restored E-type body fitted with the full range of upgrades becomes an Eagle E-type, and comes with a HK$4m price tag.
But now Pearman has gone a step further, and boldly attempted to improve not only on the E-Type's performance but on its shape: one that has been granted a place in the permanent collection of New York's Museum of Modern Art, which regularly wins 'world's most beautiful car' contests and which even Enzo Ferrari reportedly admitted was the most beautiful he'd seen. Brave move.
But Eagle's brilliant technical director Paul Brace seems to have pulled it off with his Speedster body. Its subtly re-profiled shape, cut-down 'speedster' screen and roofless rear end seduces everyone who sees it. Even the usually cynical Jeremy Clarkson of Top Gear fame was moved to describe it as "by a long way, the most beautiful car I've ever seen. It might actually be the most beautiful thing I've ever seen. I've never driven a car that I've wanted more than this one. I yearn to own one."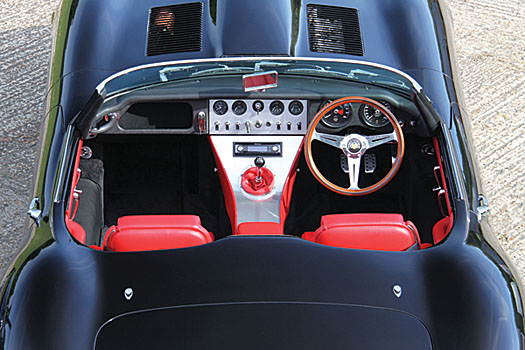 Pages
Click here to see the published article.