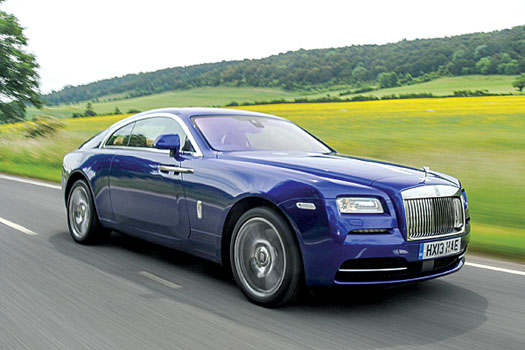 A decade ago this year, BMW gave new life to Rolls-Royce by building the famous old English carmaker a new home in the grounds of the Earl of March's Goodwood estate in the Sussex Downs, and by engineering the extraordinary Phantom, the first model to emerge from what can hardly be called a factory. Just as it did with Mini and Range Rover (before the latter passed to Ford, and then Tata), BMW instinctively understood what made this storied old marque great, and incorporated that into an entirely modern new car. The Phantom was an instant hit, easily eclipsing the Maybach, Mercedes' attempt at a super-luxury saloon, which didn't survive the global downturn. Rolls-Royce prospered: two-door coupe and drop-head versions of the Phantom arrived, as did the smaller Ghost. The latter really supercharged the marque's sales, which at over 3,500 last year set yet another record.
To celebrate that success and its first 10 years under BMW, Rolls-Royce has gifted itself its third model line. The Wraith is a glorious 'fastback' coupe, its deeply recessed grille and long, flowing tail far more dynamic than the bigger Phantom coupe. 'Dynamic' is the key word here: Rolls-Royce doesn't like the term 'sporty', so you need another way to describe the most powerful car it has ever made. With 624bhp from its twin-turbocharged 6.0-litre V12 it is titanically fast. I was lucky enough to test at Goodwood in advance of its global media launch; the ride and the steering feel just a little firmer and crisper to suit, but they don't sacrifice any of the Rolls' famed 'magic carpet ride'. You get enough of a sense of the road beneath to feel confident deploying all that power, but still enjoy the eerie sense of calm that only a Rolls can really provide.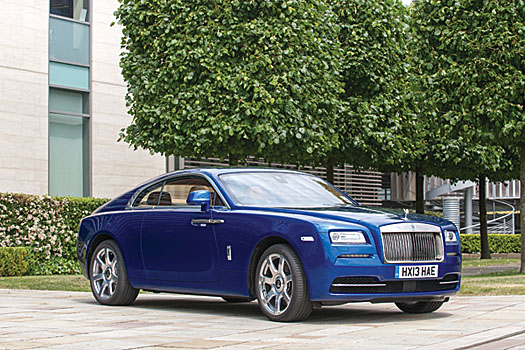 Pages
Click here to see the published article.