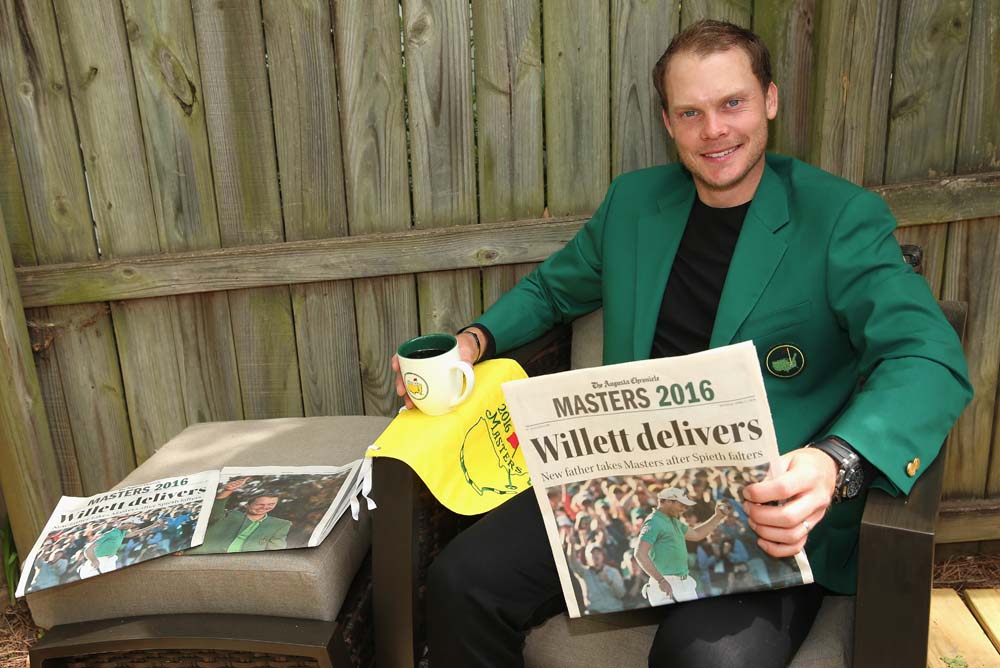 A 28-year-old vicar's son from Sheffield, England, is the new Masters champion.
Five strokes behind the 2015 champion, Jordan Spieth, with six holes to play on Sunday, it didn't look like Danny Willett had a prayer. But with a kind of second-nine charge that Augusta National Golf Club is renowned for, Willett reeled in Spieth to win his first major.

Willett shot a final-round bogey-free 67 for a 5-under 283 total and three-shot victory over Spieth and Lee Westwood. Spieth shot 32-41–73 for 286. Westwood, the veteran Englishman, shot 69 to post his sixth top-10 finish at Augusta.
Three golfers - Paul Casey (67), JB Holmes (68) and Dustin Johnson (71) - tied for fourth with 287 totals.
Willett didn't know until 12 days before the start of the tournametn whether he would even play in the Masters. His wife, Nicole, was expecting the couple's first child, and Willett vowed to be home for the birth at any cost, even if it meant missing the Masters. The baby, named Zachariah James, was due on April 10 - Sunday - but arrived on March 30.
Pages
Click here to see the published article.