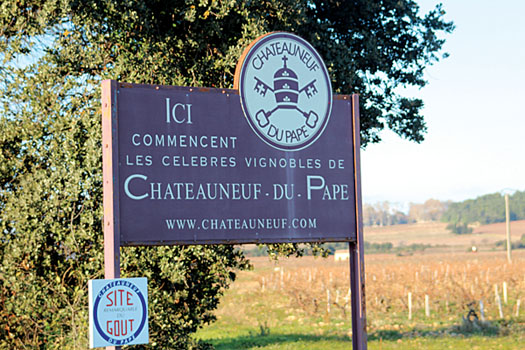 Having lived part of my life in Rhône, I feel committed to bring you to this beautiful part of France. The way to the famous wines grown in the area has been paved over centuries by the Roman emperors and Christian popes. Rhône is actually better described not as one but an aggregation of iconic terroirs, along the Rhône River, one of Europe's major waterways, which rises in Switzerland, runs through the southeast of France before flowing out into the Mediterranean Sea.
NORTHERN RHÔNE - FROM LYON TO HERMITAGE
Any journey to Rhône is bound to start or end in Lyon, one hour from the Burgundy wine county, or two hours from Evian-Les-Bains, the golf and spa mecca, home of the LPGA's fifth major championship. Reputed the world over for its authentic gastronomy, architectural legacies and intriguing alleys and courtyards, Lyon hosts uncountable cellars and fantastic wines that are jealously kept within the French borders.
Nearby is the most praised historical AOC: Tain l'Hermitage. The vines, mostly Syrah and first planted on the hills by the Romans long time ago, were some of the first ones classified as World Heritage by UNESCO and are a must-see. Familiar names are all derived from long-established families combining winemaking and wine trading: Chapoutier, producing some of the best Hermitage wines, also known for using traditional winemaking methods and inventing braille labels for blind people; Jaboulet Ainé, which includes famed wines from Condrieu, Saint-Joseph or Saint-Péray; Guigal known for its Côte-Rôtie and recently for releasing the most expensive Rhône wine, single vineyard "La La" 2003.
Beyond the big names, there are hundreds of boutique wineries driven by passion such as Domaine Courbis (Cornas Champelrose is spicy and savoury) or Fayolle (Clos Les Cornirets, Vieilles Vignes, has chocolatey notes with fine tannins) to name a few.
Pages
Click here to see the published article.