Time Space Continuum
Evan Rast on the present and future of watchmaking, and all the fascinating timepieces in between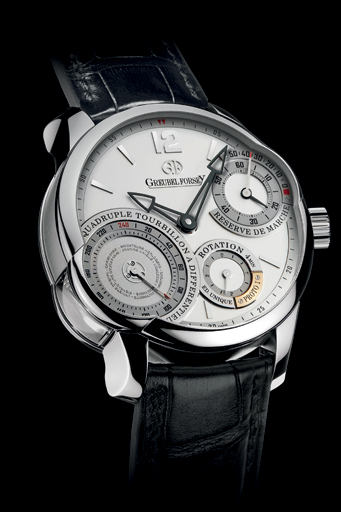 Europe was the centre of much financial news throughout 2011 and well into the beginning of this year, most of which were unflattering to say the least. In the heart of Switzerland, however, an industry seemed immune to the chaos. What was a bad year for Europe has actually been a record-breaking one for the Swiss watch industry, with exports rising by 19 per cent to CHF19.3 billion (HK$164.8 billion) from 2010's CHF17 billion.
This is an amazing feat, considering that the industry was on a downward slope just two years ago. And they've got a lot to thank Asia for. In 2011, Hong Kong, China, Singapore, Japan, South Korea, Taiwan and Thailand, in decreasing order, accounted for nearly 50 per cent of Swiss watch exports. Swiss watch sales in the mainland was at its highest ever, growing by 48.7 per cent. Hong Kong topped the import charts with over CHF4 billion worth of Swiss watch products, followed by the US at CHF2 billion, while Europe, reflecting the crisis, posted below-average figures, and absorbed only 29 per cent of exports (a two per cent drop from 2010).
This is just the tip of the iceberg, most watch executives believe, as many of the CEOs this writer chatted with at Baselworld and SIHH see no signs of a slowdown. In fact Chinese demand is expected to rise above 20 per cent in 2012, and beyond.
Written by Evan Rast
Click here to see the published article.