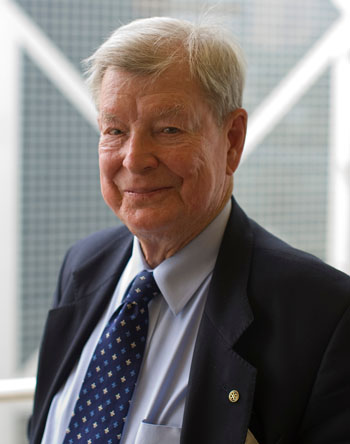 When the world's best golfers gather at Turnberry for the Open Championship in July, former Hong Kong international Jock Mackie will be celebrating more than most when the first tee shot is struck. The reason? The 2009 edition of the event marks precisely 50 years since Jock teed it up at Muirfield to become the first – and so far only – Hong Kong golfer to play in the game's oldest Major championship.
Arguably the most prolific local sportsman of his generation, Jock, who turns 81 in August, represented Hong Kong is six different sports – including rugby, cricket, swimming, tennis and hockey – but it was golf in which he truly excelled.
Born in Penang to Scottish parents, Jock arrived in Hong Kong, via Singapore and Australia, in his late teens and quickly established himself as one of the colony's finest players. Having started the game at his mother's behest at the age of eight, Jock got down to scratch within a few months of joining the Hong Kong Golf Club and was soon winning titles.
"We were all very keen about our golf in those days," remembers Jock, who won the Hong Kong Open Amateur Championship three times in the 1950s. "The routine was to head up to Fanling on the Saturday and play a warm-up round in the afternoon. We'd then have a 'Dice and Gin' evening at the club and the next morning we'd play a more competitive round. Sunday afternoons was reserved for a friendly game, but we didn't play much more than that – we all had jobs to do."
Indeed they did. Jock, whose father worked for Cable & Wireless, first entered employment as a management trainee with Jardine Matheson in 1948, before becoming a sales director with Dennis Hazell & Company, a distribution company that handled Slazenger and Penfold sports goods, two of the biggest golf brands of the era.
Pages
Click here to see the published article.