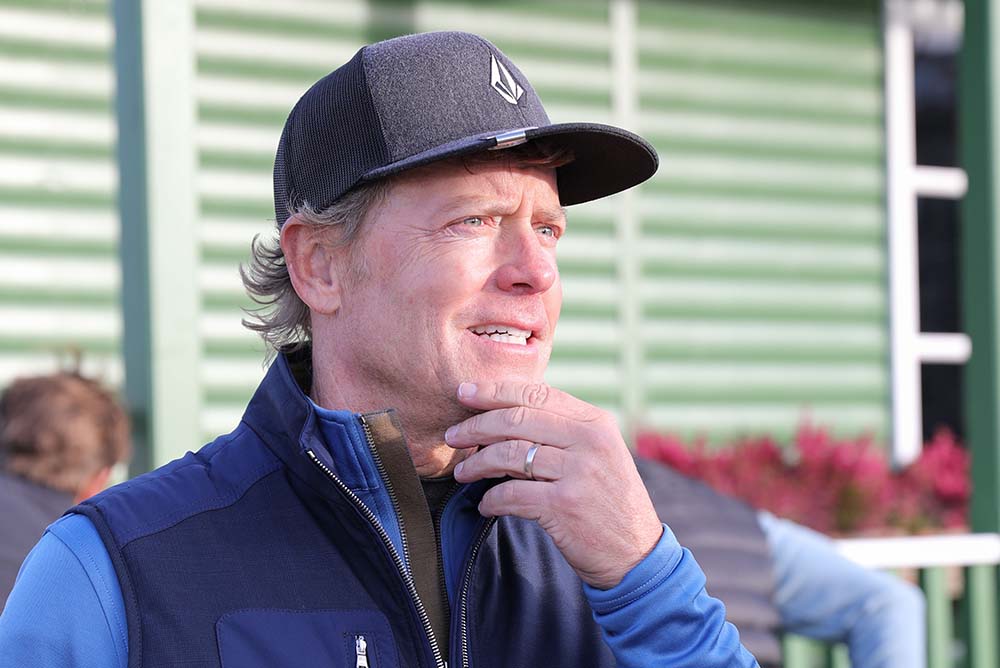 "Kinnear" appears to be a Celtic name. What are your family roots?
Lineage? If you look way, way back? There's plenty of Scotch in there and a little Irish. So, I'm both happy and depressed at the same time!
When did you start playing?
I'm originally from Indiana and my mother was a tremendous golfer. Probably could have been a pro, she was that good. And, she kinda stuck with me. With a kid, you know, you've got to have patience. My 9-year-old daughter is playing now, and we go out there, and you have to have patience with a kid. And my mom, she had great patience with me as I played. So, you know, I played a lot as a child then we went overseas to Lebanon and Greece and didn't really play for a long, long time and didn't get into it again until after college.
You are a busy man, you seem to be constantly working. How do you find time for golf?
Well, I don't find time to play good golf! Particularly this year. I'm a member of Bel Air Country Club in Los Angeles and we shut down when Tom Doak came in and redid the course recently and he did a wonderful job. The course has never looked better, they basically reinstated it back to the original 1927 George Thomas design...
He did Riviera also...
That's right! And LA Country Club. Doak did a fantastic job but that made me a little rusty this year. So, I've just kinda gotten back into it in the last few months and got a few rounds out there. But, based on what happened today at Kingsbarns, clearly, I'm not ready! It's such a beautiful course...
Pages