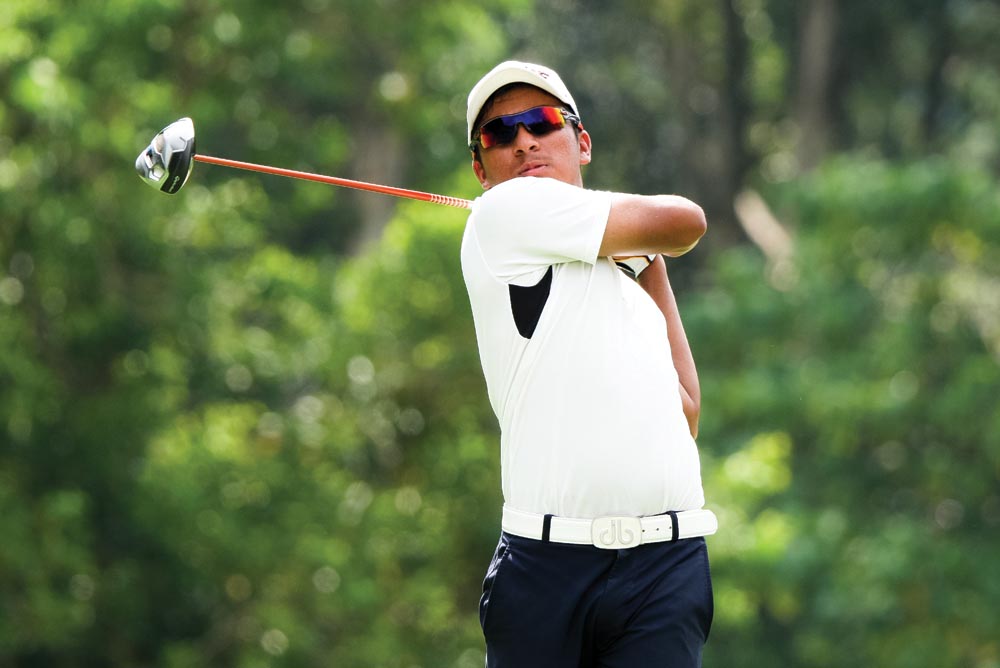 Leon D'Souza readily admits he never dreamt of emulating the achievements of six-time major champion Nick Faldo. The Hong Kong international first picked up a club at the age of four when Tiger Woods, not Faldo, was golf's dominant force. The Englishman had by then wound down his illustrious playing career, one which had netted him three Claret Jugs and three Green Jackets, and was concentrating on his many off-course business interests, including television commentary, golf course design and even winemaking. Europe's leading Ryder Cup points scorer of all time, Faldo was - and remains to this day - a highly influential if at times divisive figure in the game. But for D'Souza and his pre-teen peers, it was hard to look past Woods, who in his pre-scandal days was nigh on untouchable.
"My Dad loved to watch golf, so I was aware of the likes of Faldo, Seve [Ballesteros] and [Jack] Nicklaus – the legends of the game. But Tiger was the one I wanted to watch. He was young and exciting. He had the ability to hit shots that nobody else could. He could be in the trees and pull something out and still win the tournament," says the 17-year-old.
Following his victory in the boys' under-18 division of the Faldo Series Asia Grand Final at Mission Hills Golf Club in Shenzhen earlier this month, however, D'Souza is now rather more acquainted with Faldo's accomplishments – and indeed, with the man himself.
"He's older now but Faldo is still so impressive," says D'Souza of the 58-year-old Faldo, who received a knighthood in 2009 on the back of his achievements. "It's easy to see why he was so successful. I've watched him winning Majors on YouTube and his fundamentals have remained the same; he doesn't complicate things. That's what I've been trying to work on: keeping things simple and to not get bogged down. Yes, your technique has to be good, but it's just as important to have the feeling to be able to hit the right shots at the right time."
Pages
Click here to see the published article.