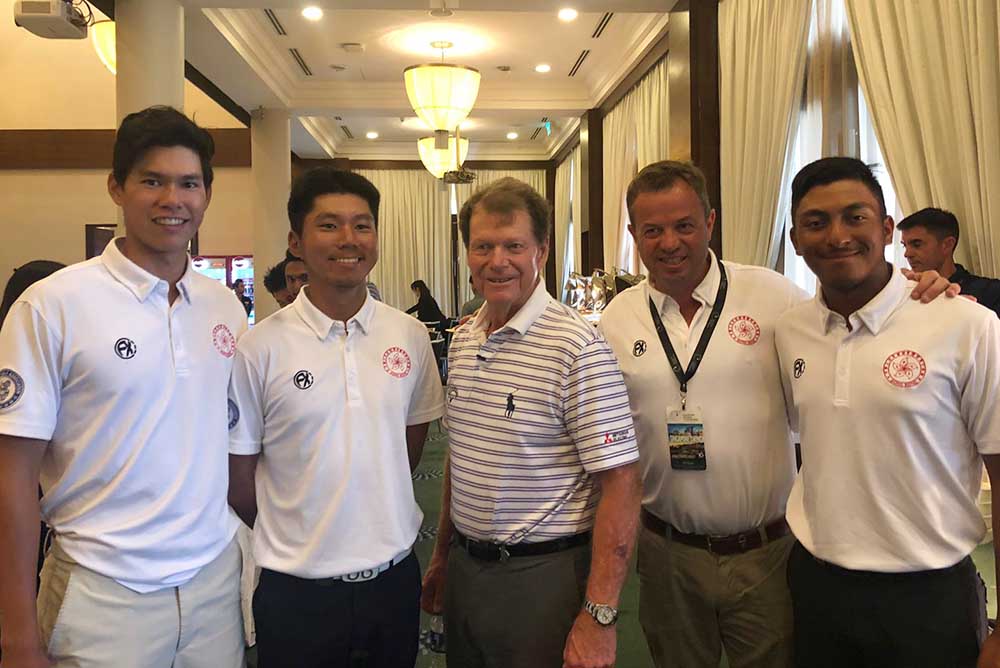 Hong Kong had three players participated in the recent Asia-Pacific Amateur Championship played on the Tanjong course at the Sentosa Golf Club, Singapore. The tournament is one of the most premier events for amateur players in the Asia-Pacific region, as the winner would get an invitation to play in the 2019 Open Championship and the 2019 Masters. 
Leon D'Souza scored 72-70-69-69 on ever par to finish tied 24th, the highest among our three national team players. Terrence Ng finished at 37th with a good second round 67, 3 under par, and Matthew Cheung was at the 54th place with 74-71-73-73.
"I was really pleased with my week, and this was my best performance in this tournament. This has been a great week for me from tee to green, but I felt like my wedge game held me back from shooting a really low score. It was especially satisfying as my Mum and Dad came over to watch, as I hadn't seen them all year due to my studies in the U.S.," said D'Souza.
Pages