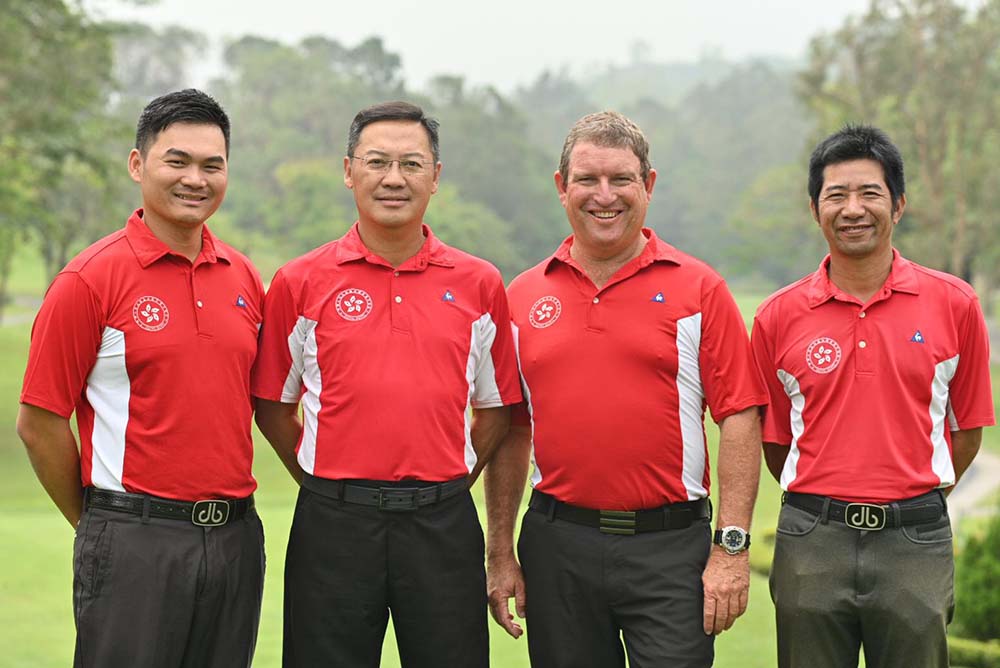 In his role, Gilchrist will strengthen the HKGA's training and development programmes. The appointment represents the HKGA's on-going efforts to maximise the full potential of talented young local golfers and to support them in their goal of representing Hong Kong at international tournaments such as the Asian Games and the Olympics Games.
Mr Gilchrist has consistently been ranked one of the best top 50 golf teachers in the U.S. He is also the first golf coach to have three professional golfers in his stable, namely Ariya Jutanugarn, Lydia Ko and Feng Shanshan, ascend to No. 1 in the world rankings in the same year.  
Mr Gilchrist has a long, successful record in helping talented junior golfers lift their games. He developed and managed IMG's renowned David Leadbetter Junior Golf Academy, the first full-time junior golf academy in the world. He is known for developing holistic training programmes that improve not only the players' technique and strategy, but also their mental and physical resilience.
'Gary Gilchrist brings years of experience coaching top PGA Tour players such as Nick Price, David Frost, Mark O'Meara and Ernie Els. He has also been a pioneer and driving force in the training of junior golfers. We are very happy that he has decided to join us at the HKGA, where his insights, well-tested methodologies and international perspective will help us train and develop our young local golfers into regional and international champions,' said Nishi Yoshihiro, President of HKGA.
Danny Lai, CEO of HKGA, added, 'The appointment of Gary Gilchrist comes at an opportune time when there has been exponential growth in the number of talented young golfers in HK. To further promote and develop golf in HK, it is important that we offer our young players the opportunity to tap into world-class training and development resources without having to leave home. The earlier the players receive best-in-class training, the better the chance they will have of making it to top-level international competition. His also has another task to train up the HKGA coaches to form a successful coaching team. He is a firm believer in teamwork.'
In addition to training accomplished individual PGA TOUR and LPGA TOUR players, Gilchrist also has experience leading successful national teams. He recently served as Head Coach for the Guangdong Province Team, which won the silver medal in the 2017 China National Games.
HKGA would also like to take this opportunity to thank Jonathan Wallett, former Golf Development Director, for his contributions in the last 3 years. 
Pages