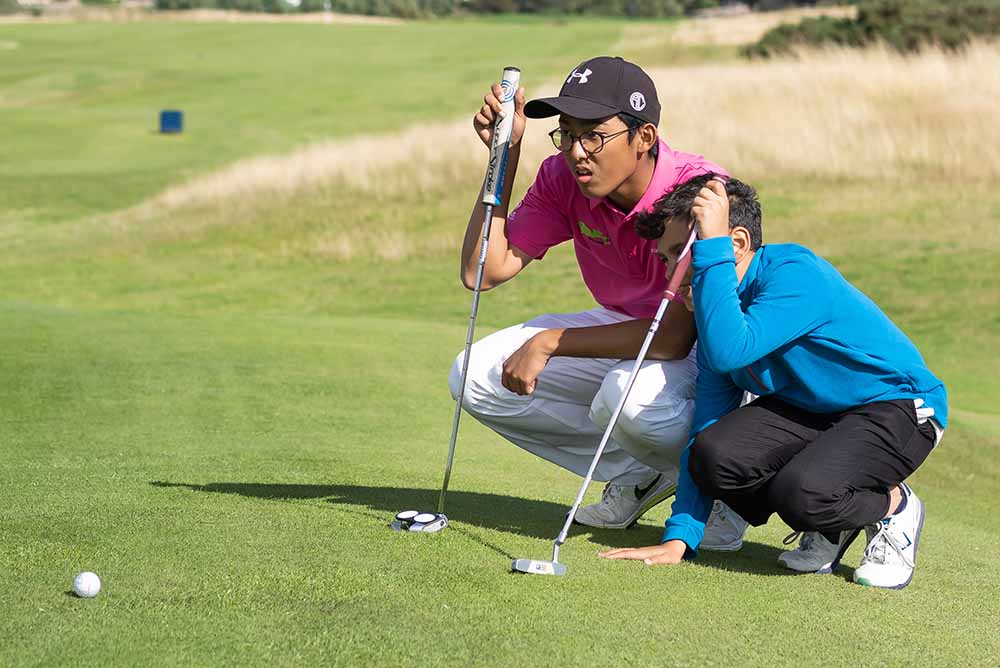 For talented 15-year-old HKGA junior squad member Jackson Chong, his dream was realised when he spent two weeks at St Andrews under the expert tutelage of the Rick Valentine Golf Schools.
Jackson had a very successful two weeks winning several tournaments as well as setting the lowest score during his stay with an excellent 65-round at the Strathtyrum Golf Club.
He was one of the many keen young golfers attending the Rick Valentine Golf Schools this summer. The youngsters are accommodated in the historic St Andrews University accommodation, based in the heart of St Andrews and only a stone's throw away from the 18th green of world-renowned Old Course.
Founded in 1410, St Andrews University is ranked the third best university in the UK. The two-week residential golf tuition offers the players the full St Andrews experience.
The Rick Valentine Golf Schools offers young boys and girls from 10-17 years old the perfect environment to develop their games as well an experience they will never forget. The youngsters are offered the opportunity to play and practice with players from around the world and making new friendships which will last a lifetime.
The two-week programme sees players receive expert group and one-to-one coaching from Rick and his experienced team of coaches. Players are analysed using Trackman, SAM PuttLab and video analysis which ensures their development continues long after their visit to Scotland. Every player receives a detailed report to share with their home coaches.
In the afternoons, the players compete in daily competitions across some of Scotland's historic links courses including St Andrews Eden, Jubilee, Strathtyrum, Balgove as well as nearby courses such Lundin Links, Elmwood and Carnoustie Buddon and Burnside. The High-Performance players also have the opportunity to compete in a minimum of one Junior Open and all the youngsters were able to test his skills against some strong Scottish competition across Lundin Links and Carnoustie Buddon.
After a day's golf the players are entertained with a wide variety of evening activities which includes beach football, putting competitions and a visit to the golf museum. During the weekends, the players go further afield and visit Edinburgh for some sightseeing and culture visiting the museum of Scotland and taking a walk down the Royal Mile in Edinburgh.
Rick Valentine himself is no stranger to Hong Kong or the game of golf - he is a former Hong Kong International player and has been Director of Golf at Loretto School in Scotland since 2003, during which time he has developed the leading school golf programme in Europe. Rick is a leader amongst junior golf development having recently completing his MSc in sports coaching and has worked at an international level with Scottish Golf. The Rick Valentine Golf Schools is his most recent initiative offering a unique and immersive summer golf school programme.
For Jackson, the whole experience is one that he will never forget, "I have really enjoyed my time in Scotland and my game has improved dramatically. Thanks to the great coaching and the opportunity to learn and play on the links courses. I have made so many new friends and I look forward to retuning again in 2019."
For more information about the 2019 Rick Valentine Golf Schools, please visit www.rickvalentinegolfschools.com