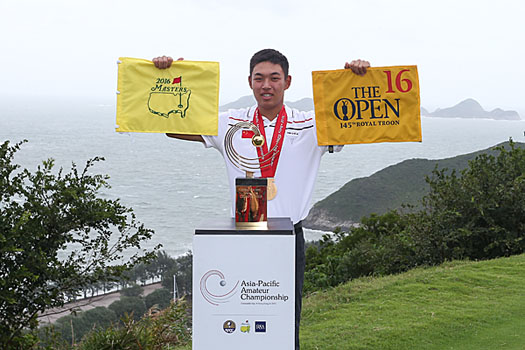 Clearwater Bay, I'm happy to report, certainly did not disappoint. Indeed, the course was quickly heralded as the most spectacular and scenic that the elite field had ever visited. Of course, we in Hong Kong are already well versed in its stunning beauty. For the overseas players, officials and media who were seeing it for the first time, the impression this clifftop track, located just 40 minutes from the city, made was astonishing. Even the visiting Augusta National Golf Club members, each of whom was easily identifiable by their green jacket with the famous Masters Tournament logo emblazoned on the left breast, were left enthralled. "Wow ... it's almost unfair how pretty this place is," remarked one as he stared out over the Ocean Nine to the South China Sea beyond. As a golfing Hongkonger, when you hear a member of Augusta National, one of the most exclusive clubs on the planet and a place made famous by its visual splendour and incomparable presentation, say something like that, you can't help but feel a frisson of pride.
As most readers will know, Clearwater Bay, which underwent considerable renovation just over a decade ago, isn't long by modern standards, coming in at a shade over 6,600 yards and playing to a par of 70. Its ability to withstand low scoring by top-tier players is largely dependent on the strength of the wind - and for the first two rounds, there was barely a zephr. The sun shone, the course looked an absolute picture and the players took full advantage.
Seventeen-year-old Jin Cheng, China's number one-ranked amateur who grew up playing at Singapore Island Country Club, fired a scarcely believable 62 on day one, a round that contained an eagle, made at the par-5 18th, seven birdies and just one dropped shot. His eight-under-par effort set a new course record and - more importantly - placed him atop the leader board with a two-shot lead.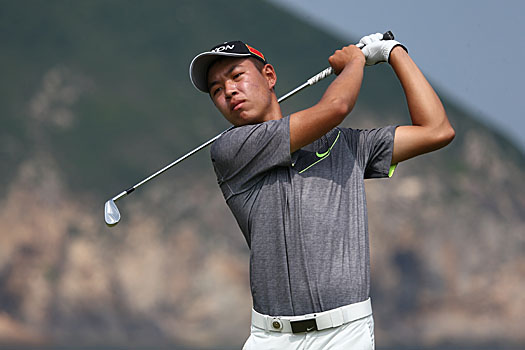 Pages
Click here to see the published article.