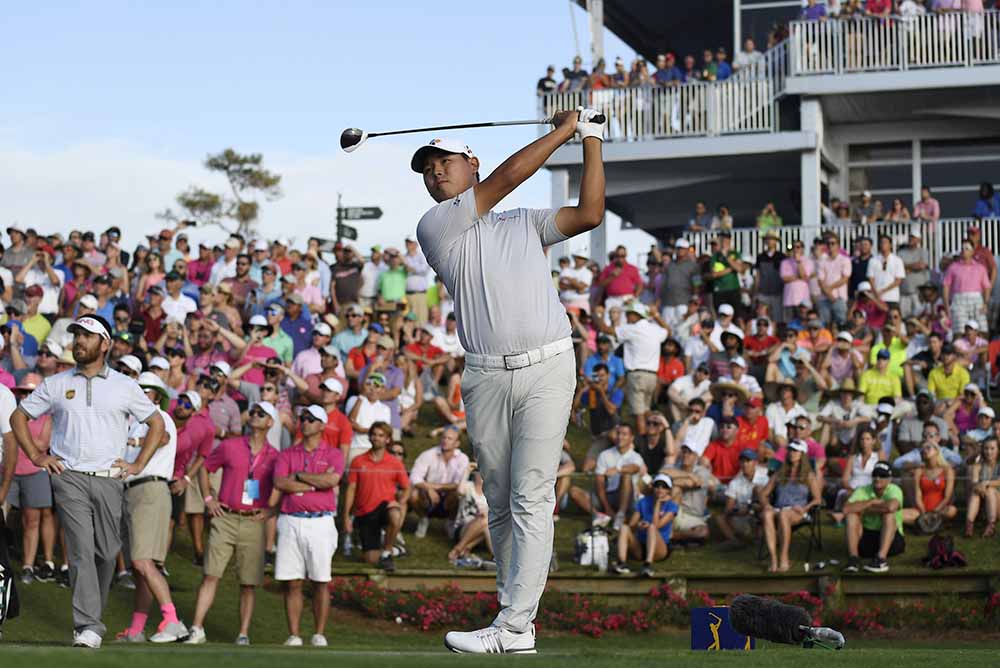 One of the key features of the Pete Dye-designed Stadium course is the fact that it was created with the fan experience built into its DNA. This fan friendliness spreads throughout the tournament experience including all the modern amenities and technology that today's fans expect, but the highlight by far is the views of golf which are unlike any other tournament in the world. The closing stretch of holes including the famous island-green par 3, 17th hole has become as familiar as any on the golf calendar.
Food, fun, charity and junior golf initiatives, golf merchandise, kids' zone, dedicated autograph zones, recycling efforts and even a church chapel service form the many activities and services surrounding THE PLAYERS Championship. More than 200,000 fans have come through the turnstiles annually.
PGA TOUR Commissioner Jay Monahan has often been asked how he would define the status of THE PLAYERS Championship. "It's our showcase of excellence. We continue to do everything we can to enhance every facet of this event. And we do that so that you all and our fans can talk about its significance. This is one of the greatest championships in the world, and we're excited about it.
"Our focus is making it the best championship it can possibly be, the best championship in the world, and how people assess it, how the media assess it, how our players, what their perspective on it, that's part of the public discourse. But we think we're going to compete like heck to continue to do everything we can to raise the profile of this great championship."
Chuah Choo Chiang is Senior Director, Communications of the PGA TOUR and is based at TPC Kuala Lumpur, Malaysia.
Pages
Click here to see the published article.