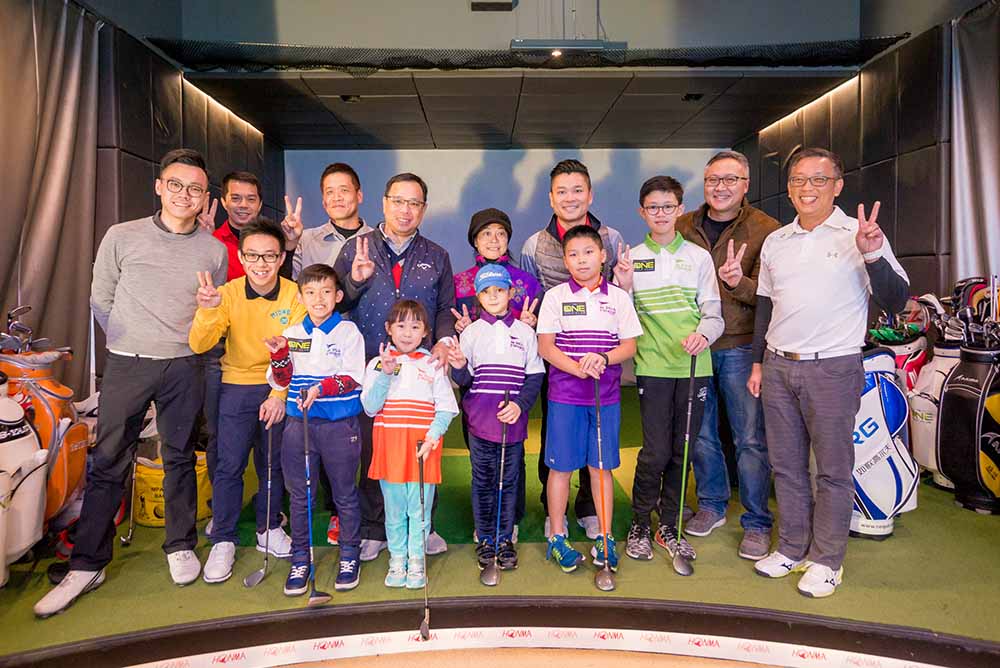 The event was held in The ONE Golf Club, which is also the only authroised golf club for PGA JLG in Hong Kong and Macau region

With the launch of PGA JLG China, The ONE Golf Club will extend the 'Zero to Hero' program to primary schools, providing more opportunities to young people and making the next golf star.
PGA Jr. League, the PGA of America's signature youth golf program is expanded to Asia. Cooperating with China's leading golf simulator RG, PGA JLG debut in Asia for the first time ever, the league will be in China this March and the popular team approach to golf for boys and girls ages 13 and under.
PGA Jr. League is a fun, social and inclusive opportunity for boys and girls to learn and enjoy the game of golf. Much like other recreational league sports, participants wear numbered jerseys and play on teams with their friends.
"We have installed our golf simulator systems in several locations for the past two years, and we will continue to promote the value of indoor practice and install more system in Hong Kong and Macau,' said Collins Yuen, Operation Manager of The ONE Golf Club. 'This year we will start providing golf training for secondary schools' Physical Education lessons and golf team or even help them build one if they have yet form a team, in order to participate in the coming HKGA's joint school competition this May.'
Click here to see the published article.