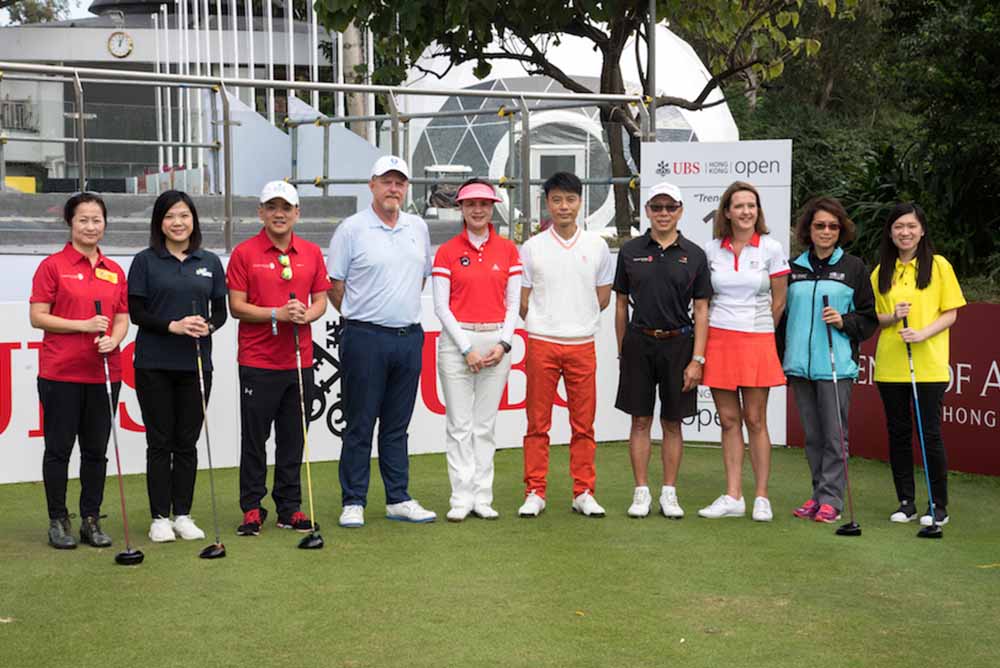 Canton-pop singer, Hacken Lee, who became Charity Ambassador of the 2017 UBS Hong Kong Open Charity Cup earlier this year, has helped raise awareness of the tournament that gives local golfers an opportunity to play on the composite Championship Course at the Hong Kong Golf Club, which is available for play just nine days each year.

Proceeds from this year's tournament, which attracted nearly 200 players, together with funds raised from Charity Dinner and matching donations from Asian Foundation (Friends of Asia Hong Kong's sister foundation), will go to five local charities that focus on children and youth's physical and mental health and wellness: Benji's Centre; Chicken Soup Foundation Limited; Internet Learning Resources Centre; InspiringHK Sports Foundation and Music Children Foundation Limited.
Dr Caleb Chan, Founder and Chairman of Friends of Asia Hong Kong, the official charity partner of the Hong Kong Open since 2014, commented: "We are promoting sport as a platform to help local youth develop physically and mentally. This year, the beneficiaries have increased to five from four last year, and we hope that the dollar-for-dollar matched fundraising will become a trend in local fundraising initiatives."
Click here to see the published article.