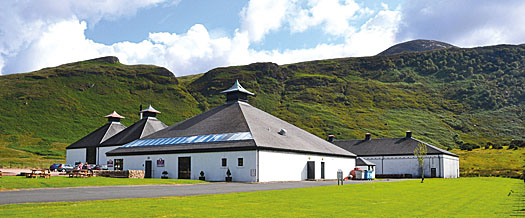 "I think I'll turn back at York, the English have got the message." "I'll join Arsenal, George Graham will play an attacking game to suit my champagne style." "I need a wee holiday, I think that I'll go and stay with my cousin Liz." Be it Bonnie or Champagne Charlie or even Mary Queen of Scots, my fellow countrymen have often, when presented with a choice, made an ill-advised one.
During my recent visit home, I spent a fair bit of time in some well-stocked whisky emporiums and it was the sheer variety of products that gave rise to the above thoughts. When I became of (legal) drinking age, the single malt whisky choice in all but the most elite of hostelries was Glenmorangie or Glenfiddich and my initial loyalty was to the latter. Current choice is such that each of these famous distilleries now produces myriad different varieties of their core product, never mind the large number of distilleries and boutique bottlers who are contributing their own product to this booming market. The distilleries were always there but punitive duties and economic stagnation meant that only a well informed few knew of them and appreciated their product.
Here I must admit that my niece gave me a copy of Whisky in Your Pocket, a small but well-written guide to Scotch whisky by Wallace Milroy and Neil Wilson and that highlighted even more of the diversity that has developed in single malt whisky production. Nowadays, experts will talk of Highland, Speyside, Island, Islay, Lowland and Campbeltown as regions that produce malt whisky, although I have to say that the last is fairly limited. It used to be only two regions with an imaginary line drawn up in the 1780s between Dumbarton and Dundee dividing the Highlands and the Lowlands. Back then, each of these two regions had their own excise regulations which were largely ignored by all and sundry.
Pages
Click here to see the published article.