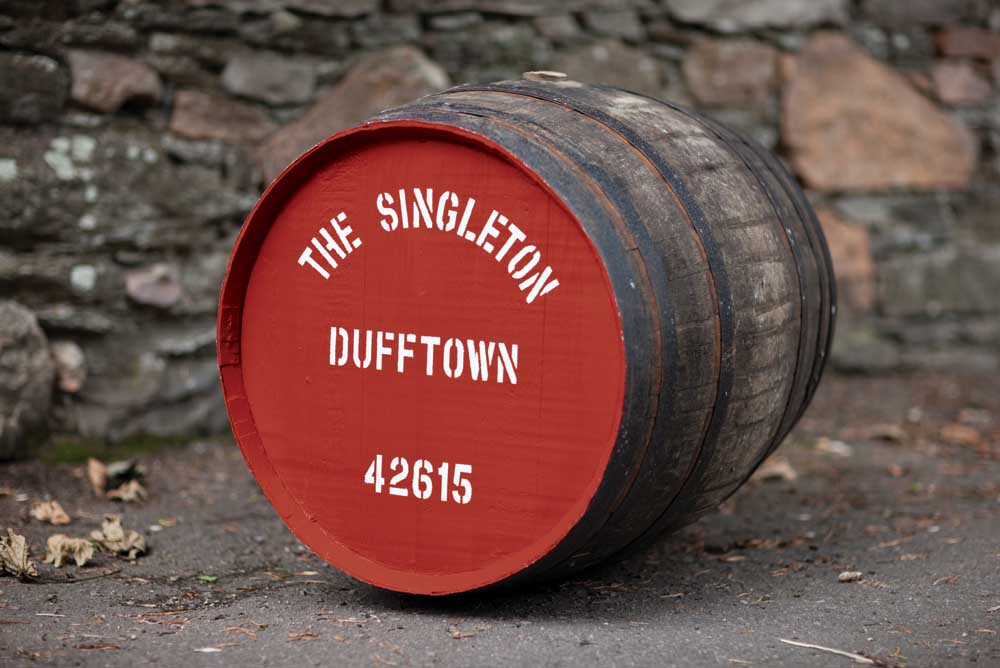 With its recently launched Singleton of Dufftown, Diageo has, in my opinion, fortunately eschewed such evasive naming and the publisher and I were fortunate enough to be invited to a recent tasting which featured both the 21 and 25-year-old expressions of this fine addition to the Singleton line. It must be said that Diageo is one of these companies that has the ability to destroy any joy in one's career success that hubris might have allowed. I have known two Diageo employees well. One had been employed in Dublin many years before and tasked with designing mixed drinks featuring Guinness as the core ingredient and the other was the large, unsurprisingly cheerful, Drew Mills who conducted the tasting of the Singleton expressions last month. Where do they advertise these "jobs"?

Dufftown sits on the River Fiddich and is the home to six active distilleries which produce more malt whisky than any other town in Scotland; this is no triumph of quantity over quality with some of the great names based in this picturesque Moray town. The eponymous Dufftown distillery has for many years produced fine malts which Diageo has mainly used in the production of their premium Johnny Walker Blue Label, but the introduction of the Singleton of Dufftown is both welcome and a sign of the increasing demand for - and limited supply of - quality single malt whisky. As an aside, many people are now appreciating the value of whisky as an investment due to the burgeoning demand and limited supply but, much as art should be seen and music heard, whisky should be drunk; I am sure that even Adam Smith would have understood.
Pages
Click here to see the published article.