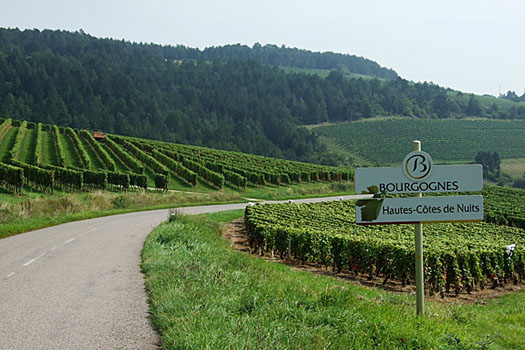 For some people, January heralds a limp enthusiasm to undo all the excesses of the holiday period by eating tedious looking green things and swearing by (and swearing because of) no alcohol intake. For regular wine swillers however, January brings the much trumpeted Burgundy en primeur release, when keen buyers snap up the vintage from two years previously before it's bottled and released onto the market.
For the uninitiated, buying en primeur means getting the wine at the best possible price while it's still languishing overseas before various middlemen whack hefty price increments on the open market. Consumers will often buy 'in bond' - which is to say exclusive of VAT and duty (something we in Hong Kong are exempt from anyway) and the wine will happily lie in the merchant's cellars before shipping.
En primeur also ensures that you'll actually be in possession of the wine in whatever form you want - bottles, magnums, halves - even if it's of limited quantity. So, it's great for investing and for the competitive who want to be sure of getting that brilliant small offering from as yet-unheard-of but soon-to-be famous producer who only really harvests enough to give to his mates but is bravely looking outside of his village.
But what to look out for in the Burgundy 2013 vintage? Unfortunately it's a mixed bag. Readers in Europe might remember a cold, dark, wet and generally miserable spring lasting right until June. For the poor growers in Burgundy - especially in the Cote de Beaune sub region - they had to contend with hail and flooding of biblical proportions that threatened to destroy vast swathes of their crops; the third in three years of vicious storms. Volnay and Pommard in particular lost up to 90 per cent of their vines meaning that any resulting wines are likely to be disappointing - (literal) damp squibs of the vineyard.
Outside the hail destruction zone and producers dared to be a little bit more optimistic. The soggy weather eventually surrendered to late summer sun and temperatures soared to over 30C from late to June to September, producing small yields of ripe reds and highly concentrated whites. Due to low humidity, the grapes were less vulnerable to disease and the dry weather quickly disposed of the grapes that had already been attacked by the rain leading to tiny but robust batches which were harvested in October - the latest harvest in decades.
Overall, it's hit and miss but there are a few gems to be had from the Cotes de Nuits in terms of red and whites from the Chardonnay heartland of Cote de Beaune, showing that smaller can possibly prove to be mightier.
 
Click here to see the published article.