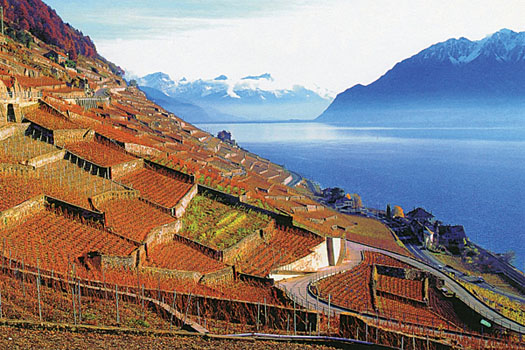 DOURO VALLEY, PORTUGAL
This may well be the most rewarding destination on any visit to Portugal. At the Western edge of Europe lies the breathtaking scenery of the Douro Valley, just by the country's second largest city, Porto. Mountains of granite sculpted in terraces have been hosting black grape vines for 2,000 years. A boat cruise on the river will take you to quintas (estates) where authentic port wine is made. Seize the chance to collect the praised 2011 vintage of Romaneira LBV or a 40-year old Tawny.
TOKAJ, HUNGARY
At the heart of central Europe lies the pretty and historic Hungarian capital city of Budapest, and not far from it, the authentic, historical vineyards of Tokaj. At the confluence of two rivers in the foothills of mountains, wine has been made here since as early as the 12th century. Known for its famous Tokaji Aszú wines, a trip there takes the traveller back to ancient times and networks of deep wine cellars where the sweet elixir of tsars was kept. Indulge with Oremus Aszú 6 Puttonyos 2002.
CINQUE TERRE, ITALY
Lying half-way between Florence and Milan, this remote set of five villages (literally meaning "five lands") constitutes exceptional scenery where human and nature have been living in harmony since the Middle Ages. Each village sits by the sea on the Liguria Coast with stunning hills in the background, and indigenous grape vines (Bosco, Albarola, Vermentino) planted on the steep slopes. The delicate, dry white wines - Bisson 2011, for example - are an excellent match for the local seafood.
LAVAUX, SWITZERLAND
A spectacular side-trip from either Geneva and Lausanne, the terraced vineyards of Lavaux, overlooking stunning Lake Geneva, were first created by monks - and later by the winegrowing families of princes - who have been lovingly tending their grapes for centuries. The breathtaking beauty of Lavaux is a pleasure for the soul and has attracted a great number of artists who came to live in these small picturesque villages. Try Ponnaz & Fils Calamin Grand Cru 2013 or Luc Massy Dezalay Chemin de Fer Grand Cru 2011.
Pages
Click here to see the published article.