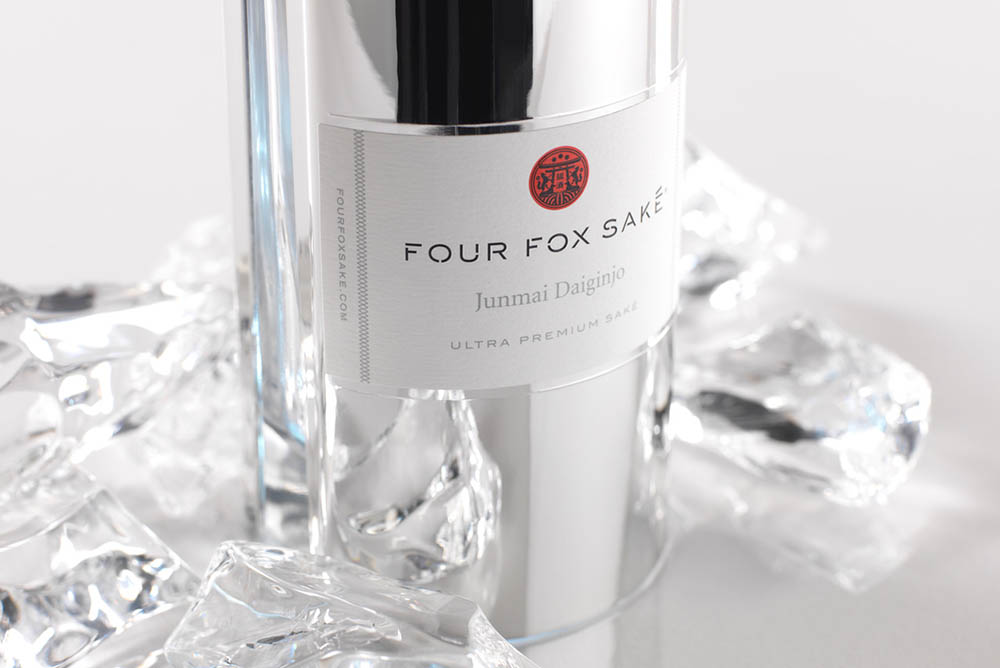 The Torii, most commonly found at the entrance of or within a Shinto shrine, symbolically marks the transition from the profane to the sacred.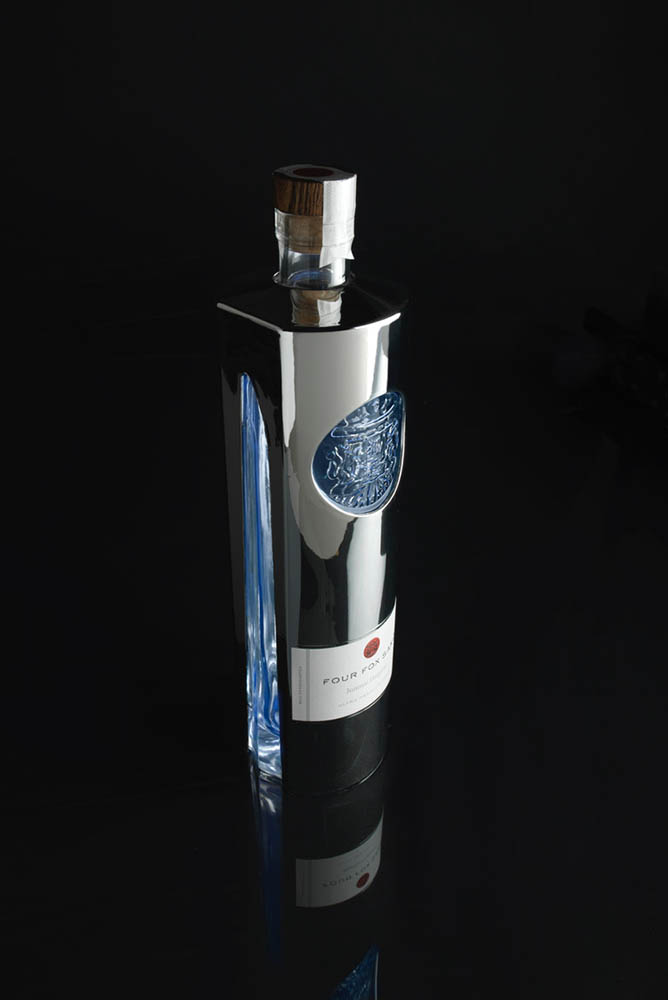 Only the purest of souls were allowed to pass through. Four Fox Saké represents the purity and perfection of the Inari fox spirits. The bottle, in its entirety, is a tribute to Inari Okami. Beginning with the crest, the four foxes guard the Torii gate as snow falls on the rice-covered grounds. The swords represent the ancient swordsmiths to whom Inari was god, and the chrome finish, completed with a wooden cap, creates modern take on an ancient classic.
In the footsteps of its mythology, Four Fox is perfectly pure - best served straight up, either well chilled, or on the rocks. The saké did catch the attention of Hong Kong's renowned bartender, Antonio Lai who went on to create the 'Foxtails' cocktail series, including the 'MoFo' mojito, mixing lime juice, elderflower syrup, cucumber, mint leaves and soda water.
Lai said at the time, "From the bottle design to the product, it's all about attention to detail. Four Fox Saké is created for those who are passionate about saké. I believe that making cocktails is an art which involves combining art and science to achieve the perfect tasting notes - rich, balanced and crisp and Four Fox embodies the true art form of sake making."
Pages
Click here to see the published article.