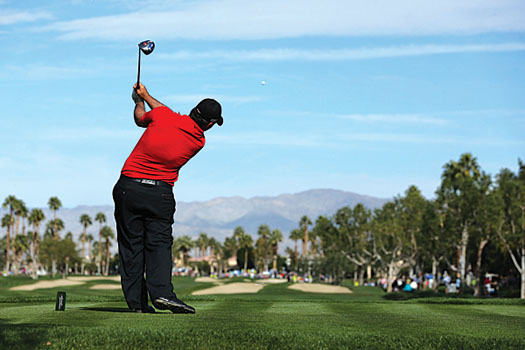 There are top golfers who can just as easily bounce in and out of favour as form. Bubba Watson is one example; his friend Patrick Reed another.
Though the Americans had previously warned of a certain cockiness on Reed's part, he could scarcely have gone down better when he was over in the UK for the Ryder Cup at Gleneagles There, everyone found something to admire in this spirited, smiling soul. At the very least, he was more obviously upbeat and entertaining than some among his teammates.
On the Friday of the match, the day when Tom Watson so surprisingly left him and Jonathan Spieth out of the foursomes, Reed was up for a chat after he had finished signing a few autographs.
He did not balk at the suggestion that he had a bit of Ian Poulter about him; he could see for himself that they had a deal in common.
It is a few years since Poulter said enough to one of the magazine writers to suggest that he saw himself as second only to Tiger Woods.
Reed's equivalent boast came at the start of 2014 when, after bagging three tournaments, he suddenly declared that he was in the top five in the world. He was some way ahead of the Official World Golf Ranking in coming to that conclusion but that is where he felt he belonged.
Returning to the conversation at Gleneagles, it made sense to ask where he felt stood vis-à-vis Poulter on the Richter-scale of confidence.
"If you're giving Poulter ten out of ten, I'm a ten, too," he said cheerfully.
Rather more than Poulter, though, Reed has the ability to poke fun at himself.
Back in 2013, when Tom Watson, came over to Gleneagles for the Ryder Cup's 'Year to Go' celebrations, the US captain had upset not a few Scots when he advised that the crowd of 2014 would be applauding the Americans' missed putts.
Pages
Click here to see the published article.