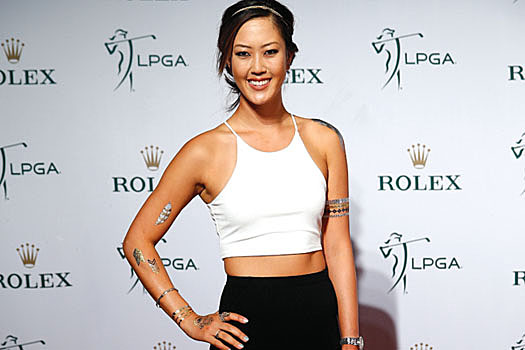 On Pushing Herself to Go Further
You can always be better. I think that's what's so addictive about the game is that there's always something to work on and I love working on my game. I love you know, just grinding and being out there. So that's definitely the exciting part of the game for me.
On Playing Her Best Golf Ever
Hopefully the best is yet to come. I started working with my trainer David Donatucci last year and I think we are getting stronger and stronger. He's definitely renewed my passion for working out. I love working out now. It's so much fun to be in the gym. I can kind of feel myself getting stronger so I think it's a lot more motivating to go into the gym every single day.
On Her First Major Win at the 2014 US Open
It was a boost of confidence, it was just pure happiness … I just felt so proud of myself and so happy. It was also very motivating too. I was like, 'Oh I want to do this again, I want to work harder', and all that so it was awesome.
On Her Mentors
My mentors are actually past players, Meg Mallon and Beth Daniel, they were my past soul home captains. I definitely look up to them so much; I mean I think they are so strong mentally, they did so much for the game and they just have so much experience I can come to them with any issue that I have and you know it's a great support system. My grandfather growing up was always a big big role model for me.
Pages
Click here to see the published article.