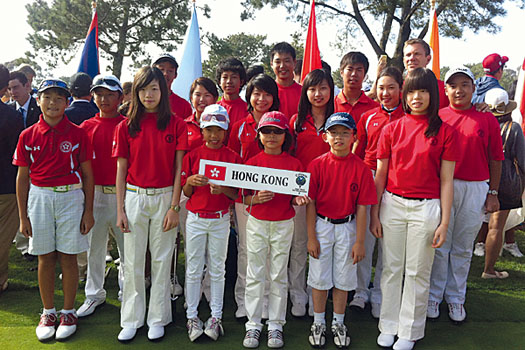 I've always believed that for young talented players to improve they need to get outside their comfort zone and test themselves against golfers from other parts of the world in conditions that they might not be familiar with. This is why we started the annual summer tour to the United States a few years ago. To experience competitive golf overseas, in an environment that is very different to Hong Kong, not only gives our young players valuable tournament experience but it also lets them know how good they really are and what areas of their game they need to work on. The kids get so much out of the tours and I believe this has been one of the reasons why we have seen Hong Kong players do so well on the international stage in recent times.
This year's tour, which took place in July, was a definite success, with many of our players impressing at events in both California and Florida. While the summer tour is primarily about getting quality practice time and tournament play under our players' belts, it helps on the education side too. Universities in America, representatives of which I've been able to meet at tournaments over the years, have become far more familiar and interested in our juniors, with several of them receiving scholarship offers on the basis of their golfing and academic results. It's no exaggeration to say that participating on the summer tour has opened many doors from a further education point of view.
We generally base the tour schedule around the Callaway World Junior Golf Championships, which is the strongest tournament of its kind in the junior game. Because the World Junior age limit is 17, experienced players like Shinichi Mizuno, Terrence Ng and Tiffany Chan – who are all 18 – weren't able to compete at this particular event. But because most of the American junior events set an age limit of 18, they were able to participate at many of the other tournaments on the tour.
Pages