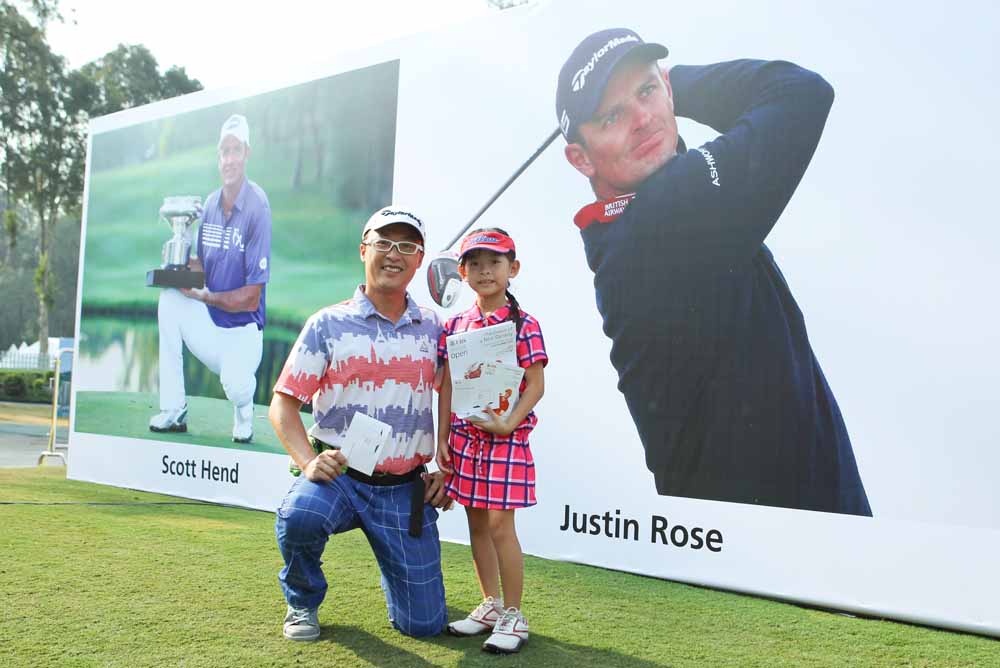 Despite having plenty of homework to do, Athena insists on spending an hour at the driving range at Whitehead every week day – something her father, Johnny, is delighted with.
"My wife and I don't pressure her into practicing at all," he says. "But we are very happy that she has become so fond of playing golf."

Over the past few months, Athena has taken part in the several events organised by the HKGA and has made the podium on more than one occasion.
"I play better than Daddy now," says a beaming Athena.
Her golfing highlight of the year came at the UBS Hong Kong Open in October, where she spent most of the tournament at the first tee watching a collection of the world's best players teeing off. So familiar was she with the players on show that she even learned to pronounce runner-up, Lucas Bjerregaard of Denmark, correctly!
"I was there when Bjerregaard and Rose teed off!" says Athena. "They hit the ball so far. I wish I can do that some day."
Like any loving parent, her father Johnny wants Athena to enjoy the game and not take it too seriously – especially at such a young age.
"She is at a tender age," he says. "While I want her to keep enjoying playing golf, I also hope the game teaches her how to handle failure – you can't win every time! She must not taking winning for granted." 
Click here to see the published article.