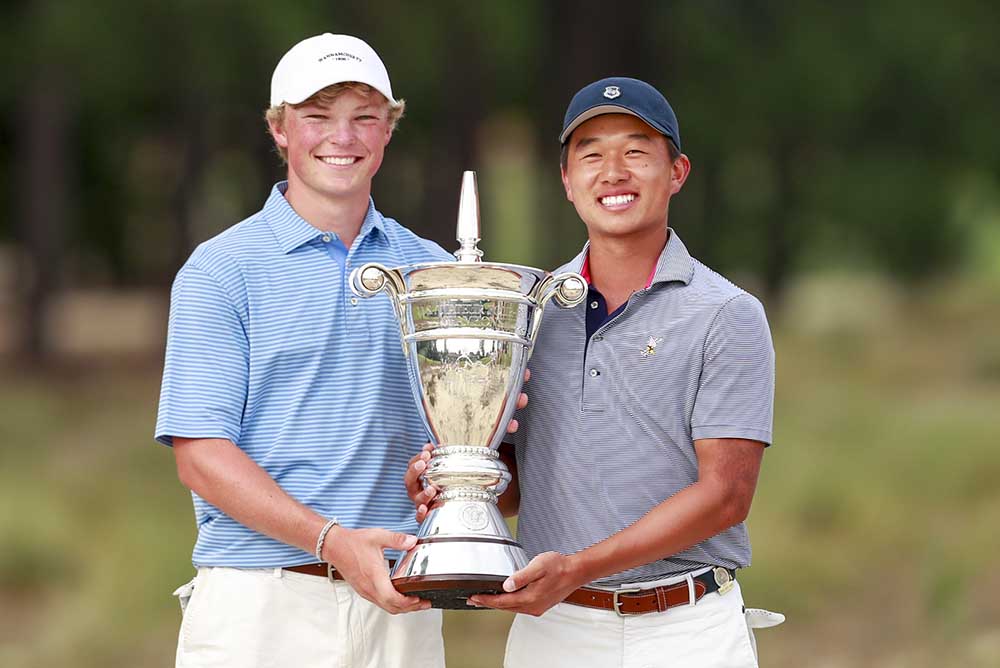 Louie Chan: It's a tough win for you guys always being one down. Did you feel the similar spirit like Payne Stewart came back to beat Mickelson in 1999 there?
Ben Wong: The four-ball is a tough test for all competitors. We had two rounds of stroke play and five matches to get the trophy. Even though we were down in two or three games, we stayed pretty patient out there, knowing that anything could happen in four-ball. I think at a tough course like Pinehurst, the most resilient players will always hang up at the top: that's what Payne was liked. His spirits were felt.

LC: When was the momentum changer for you guys?
BW: The momentum changer was probably the birdie on 10th. It was a tough hole with a tough pin. It was something about the back nine that treated us well all week. Once I made birdie on 10th, we knew how to close out the rest.
Pages
Click here to see the published article.