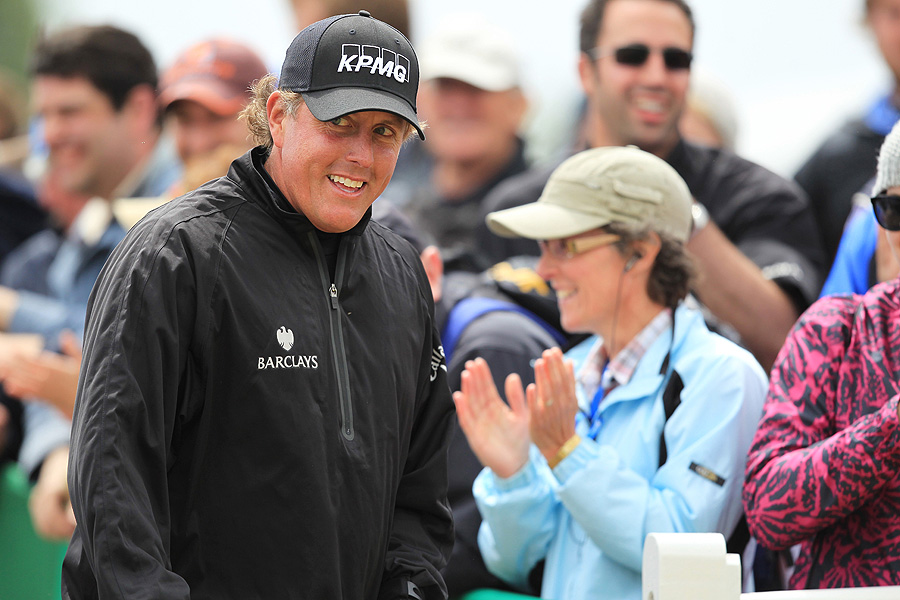 Another unforgettable little stretch in the winner's fourth round came when Clarke walked on to the green of the short sixth and his eyes lit upon the greenside leader board. It showed that Phil Mickelson had joined him in the lead at five under par; the three-time Masters champion having birdied the sixth and eagled the seventh.
This piece of news did not occasion any of the obvious shock Clarke had shown on the first green. As he would say, afterwards, "I can't control what someone else is doing ..."
Yet in his own way he did control what Mickelson was doing.
He holed from 20 feet to match the American's eagle at the par-five and that particular thrust, as much as anything else, played its part in the player's collapse.
THE FINAL standings showed that the Europeans, overall, are not quite as far ahead of the Americans in the art of links golf as they would have you believe. Though Clarke won in style, he and Thomas Bjorn were the only Europeans to finish inside the top seven, while Lee Westwood, Luke Donald and Graeme McDowell, as everyone knows, missed the cut.
Tom Lehman made as good a fist as anyone of speaking up on behalf of his compatriots – and he did as much from strength in that he was two-under to the leaders' four under at the time. "I don't think," said this former champion, "that it's easy to put Americans in a box and say they can only play one certain kind of golf – and I don't think that's true.
Pages
Click here to see the published article.