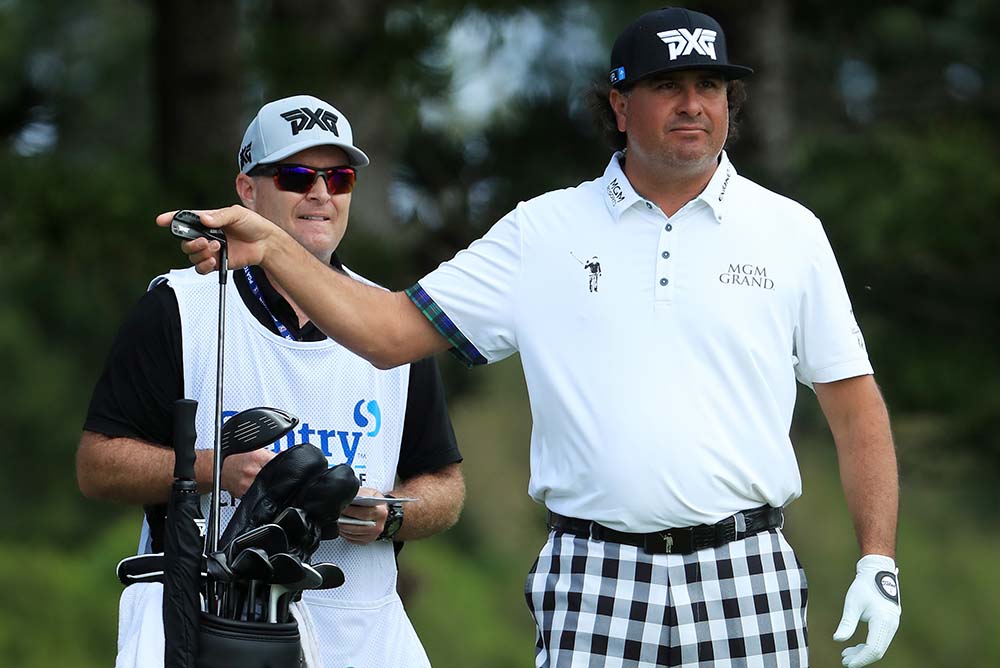 At 41 years of age, American Pat Perez is enjoying a career renaissance. With faithful caddie Mike Hartford by his side, the reigning CIMB Classic champion recounts his amazing journey to PGATOUR.COM's Cameron Morfit and gives a wonderful insight of their highly successful player-caddie relationship

Pat Perez remembers his caddie's "Tom Kite glasses."
Mike Hartford remembers his boss's sense of humor and enviable talent.
They met as teenagers, and Perez, 41, and Hartford, 42, have rarely gone more than a day or two apart since. It's been a fruitful partnership; they've racked up three PGA TOUR victories, including two in the last 16 months, and more than $23 million in career earnings. And Perez has been hovering around the top of the FedExCup standing since the beginning of the 2017-18 season.
Perez and Hartford also recently became the longest-running exclusive player-caddie partnership in the game.
"I knew way back in the day," Perez says. "After high school and college, still being in touch, I knew that he was going to be in my life forever. He was just that kind of guy; that kind of friend."
"I just always wanted to be around him because he was so funny," Hartford says, "but also because he was a great player and he was trying to help me work on my game."
Pages
Click here to see the published article.