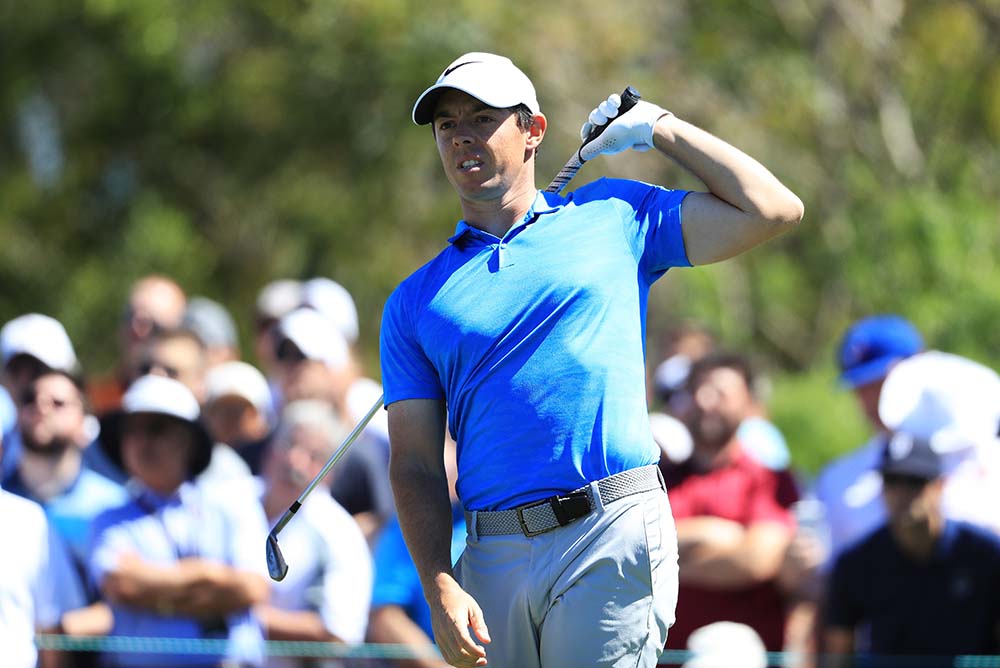 But there are those who would suggest that a series of managerial disputes and personal mishaps and misjudgements have revealed a chink in the previously seemingly mental armour.
These included a belatedly abortive plan to marry the recently-crowned Australian Open tennis champion Caroline Wozniacki; oversleeping and almost missing his tee-time at the 'Miracle of Medinah' Ryder Cup of 2012; declining the opportunity to play at the Rio Olympics and a hapless and ill-judged ankle injury playing football on the eve of the 2015 Open Championship - he hasn't won a tournament anywhere in the world since the PGA TOUR Championship in September 2016 - derailed what had promised to be a stellar career of the Woods/Mickelson/Nicklaus dimension.
And, perhaps, therein lies the rub, fame - hanging-out with boy-band members, NBA superstars and Premier League footballers - and fortune - a 10-year US$200 million contract extension with Nike for apparel only, plus a 10-year $100 million equipment deal with TaylorMade to use their clubs, ball and bag. Not to mention marriage to PGA TOUR staffer Erica Stoll, the trademark swagger and burning ambition may just have been blunted.
But, if anyone of the near-100-man field at Augusta this month not only covets but craves, a Green Jacket, it is the Irishman. Otherwise very good, if not great players like Danny Willett (2016), Bubba Watson (twice in 2012 and 2014), Trevor Immelman (2008), Mike Weir (2003) and the aforementioned Schwartzel will have had the honour not only of wearing a Green Jacket in perpetuity but also setting the menu for the pre-Masters Champion's Dinner.
The Masters has, over the years, thrown-up some unlikely and unheralded winners, like Larry Mize in 1987, Mark O'Meara in 1998, Ángel Cabrera in 2009 and Willett two years ago. So, given a fair wind, a good draw and some large slices of luck, anyone in it can win it.
And, like sticking a pin whilst blindfolded in the start list, the best of the rest could be the currently in-form Casey, with the fresh smell of Valspar victory in his nostrils. 2016 Open Championship winner Henrik Stenson, whose Augusta record to date is lamentable. US-based Spaniard John Rahm, tied for 27th on debut last year and Jason Day, almost anything is possible.
However, with Lefty, Tiger, García and Rose, Spieth and Thomas, Johnson and Bubba, Matsuyama and Kiradech - and now possibly Rory - all in contention come late afternoon US Eastern Time come Sunday 8th April, it would make for compulsive, compelling and clamorous viewing. It would also give men's professional golf the shot in the arm it so badly needs. And we'll all, for sure, have Georgia on our minds.
But, with a course like Augusta National, four-times around Amen Corner, many of the best players in world golf in the field and the world watching, picking the winner of the Green Jacket this year is, for predicting pundits, a cross between playing Russian Roulette, a Medieval Joust and a Franco-Spanish duel to the death.
May the best man win.
Pages
Click here to see the published article.