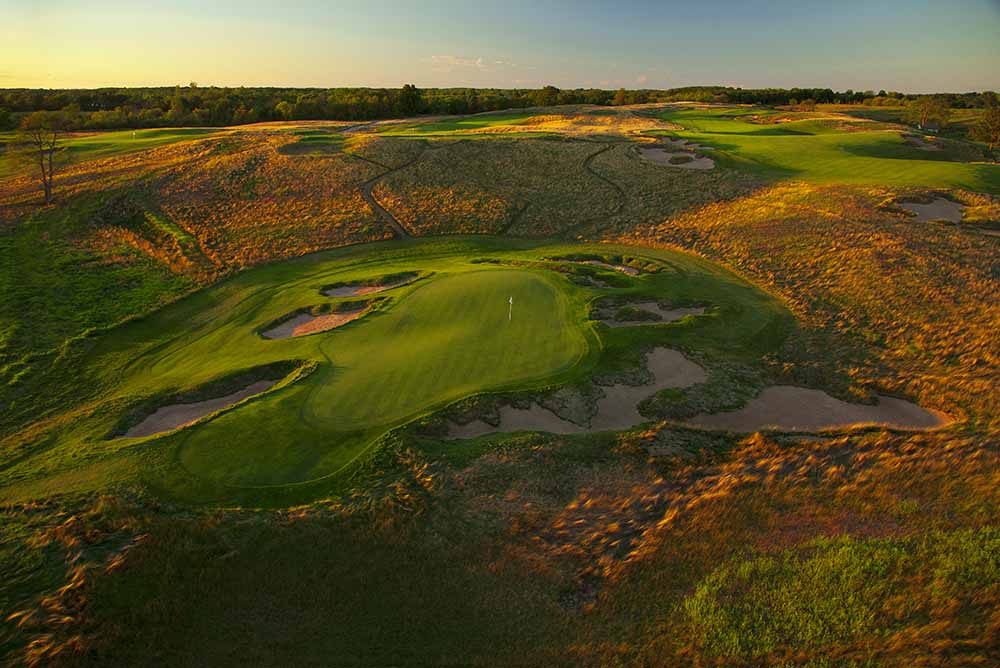 The 2017 U.S. Open tops the 'Majors' money list, ahead of the Masters, the Open Championship and the USPGA Championship. The muscular nature of the Erin Hills course, reaching close to 8,000-yards could play into the hands of the big hitters, perhaps positioning defending champion Dustin Johnson in the box seat.

Erin Hills is everything a U.S. Open Championship should be, an authentic examination of the best players in world golf, testing their physicality and mentality in solving the many problems and questions this course poses, using every club in the bag and shot in their armory, and, as a bonus, whether watching at home on TV or fortunate enough to be amongst the 35,000-strong daily galleries, it's naturally scenic, wild but spectator friendly.
Having examined the scale and nature of the task at hand, picking a winner looks every bit as tricky as the Milwaukee course itself.
Defending champion Dustin Johnson has been, for various reasons - primarily injuries this time around - what they would call in horseracing parlance, 'Lightly-raced,' this term, just 10 appearances up to the Players Championship; it's been a matter of quality over quantity, three successive victories, including back-to-back WGC titles, plus two top-three finishes, just the one halfway cut missed, and that's why DJ is the clear favourite to win the 117th U.S. Open Championship.
Favourite he may be, but, if history is to be believed, the odds are stacked against him; only five times in the 122-year history of the event has the US Open title been successfully defended by the reigning champion and only twice, by Ben Hogan in 1950 and 1951 and Curtis Strange in 1988 and 1989 since World War II.
Pages
Click here to see the published article.