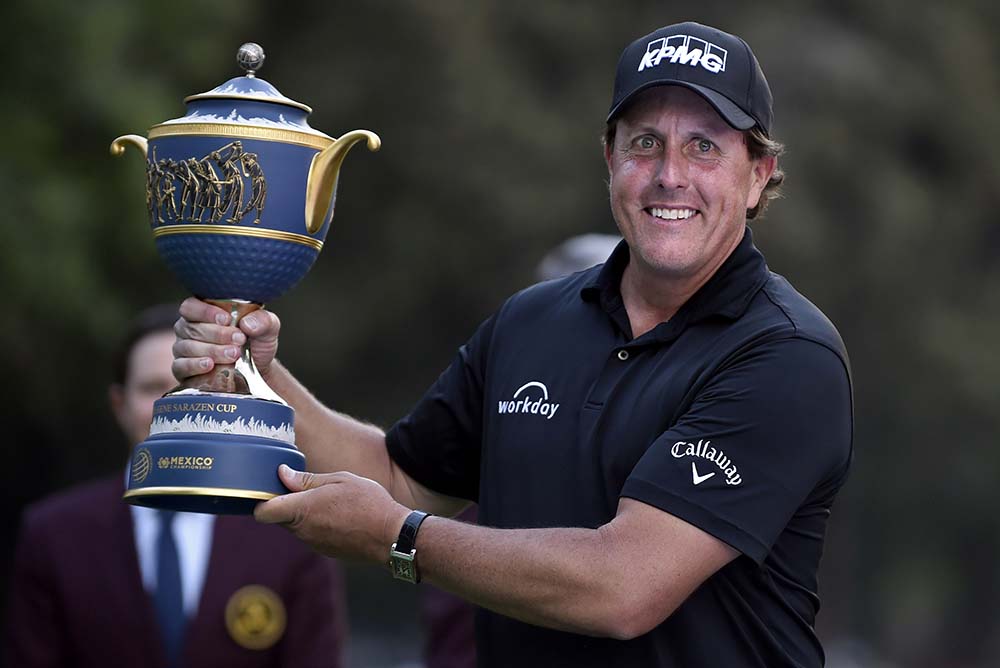 And Westwood, unlike Fowler, is careering headlong outside the top-100 on the OWGR. In the parlance of the sport of racing, he so loves, his race may run, whereas Fowler, #7 in the world, started the season well with a win at the Hero World Challenge and fourth in the Tournament of Champions before his form tailed-off as the calendar year of 2018 has unfolded.
One man not hitherto mentioned in dispatches to date is Rory McIlroy, memories of his momentous meltdown at Augusta in 2011 still redolent seven-years-on. Just one top-25 finish on the PGA TOUR to date this year hardly suggested the career grand slam would a realistic option for the Northern Irishman - once the anointed heir-apparent to Tiger Woods - whose game had gone seriously off the boil of late.
But wait a moment; Rory roared right back to form with a barnstorming victory in the prestigious Arnold Palmer Invitational at Bay Hill last month. Thanks in large part to a final round 64, covering the final 13 holes in eight-under-par, playing what he later described as, 'flawless golf." In the heat of battle with US favourite Bryson DeChambeau, Justin Rose, Henrik Stenson and, again, a reinvigorated Tiger Woods were hot on his heels. But a final round 64, eight-under-par giving him a three-shot margin of victory and up to seventh on an OWG Rhe once threatened to dominate - 95-weeks at #1 - in what appeared to be the post-Woods era.
For his part, Woods, fully fit again, it seems in both body and mind is just outside the top-100, having been down amongst the dead men and heading towards the exit door of the top-1,000, quite a comeback.
But does his Arnold Palmer victory, impressive though it was, make McIlroy an authentic candidate for a maiden Masters title?
McIlroy needs - more than wants - a Masters title, and he needs it badly. First, to secure his legacy as one of the greats of the game, rather than one of the great enigmas, but also to atone for and lay the ghost of one of the most cataclysmic, calamitous, catastrophic and publicly humiliating meltdowns in world golf at Augusta seven - years, seven - years ago.
With a four-stroke cushion going into the final day at Augusta National in 2011, his unravelling was both painful and strangely compelling to watch as South African Charl Schwartzel found himself the unlikely wearer of a Green Jacket made-to-measure for the Irishman.
In reflective mood recently, the four-time 'Major' winner (and his last, the Open Championship and USPGA both four years ago now) claimed that fateful Sunday, the 10th of April 2011 had been, "the most important day of [my] career," adding, "I learned so much about myself and what I needed to do the next time I got into that position."
Pages
Click here to see the published article.