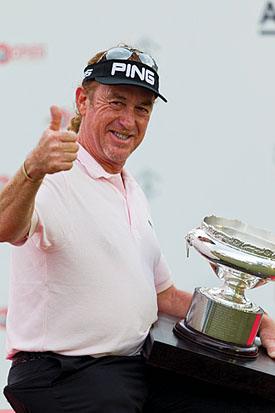 Ten years ago, when Colin Montgomerie was asked to extol the virtues of the up-and-coming 40-year-old that was Miguel Angel Jiménez, he delivered a humorously grudging, "Well, he's big in Malaga".
Jiménez, who turned 50 in January, just a month after winning his second consecutive Hong Kong Open title, is nowadays rather more than merely a celeb in his home town. He is one of the biggest draws in the golfing world.
On the European Tour, his presence is sought at one tournament after another. Over in America, meanwhile, they yearn to have him as a permanent fixture on their Champions Tour where he won on his debut earlier this summer.
At a time when people have been complaining that there are not enough characters in the modern game, Jiménez is certainly doing his bit to balance the ledger.
The four-time Fanling champ is commanding as much attention as Monty ever did and it not just down to the fact that he has won 14 of his 21 European Tour titles since turning 40. It has more to do with his professional savvy.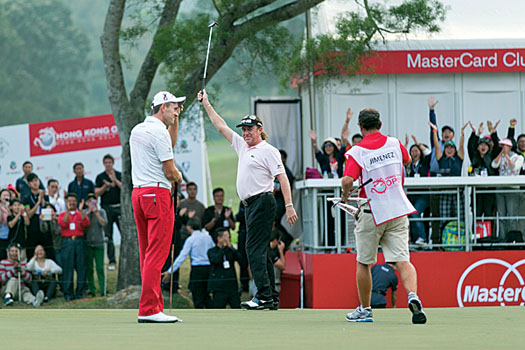 Pages
Click here to see the published article.