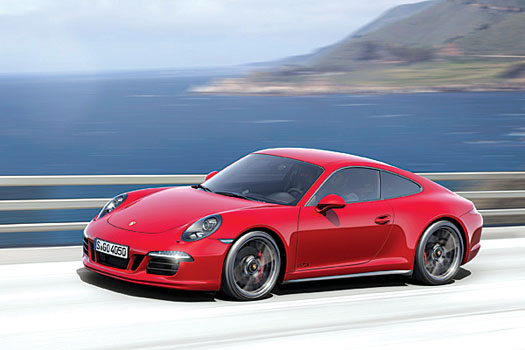 As a famous and long-standing maker of sports cars, Porsche was understandably nervous about making its first four-door cars, the Cayenne SUV and the Panamera luxury saloon. The business case was solid, and has since been proven. Porsche has grown fast with its two new cars and is among the world's most consistently profitable carmakers. But it worried that its diehard fans would object to it making anything other than two-seat sports cars. So it made the Cayenne and Panamera better and more exciting to drive than most sports cars from other makers. And it used the profits to make its own sports cars ever-better.
The latest 'GT' versions of the iconic 911 and the smaller Cayman two-seat coupe were just launched at the Geneva Motor Show. The 911 GT3RS and the Cayman GT4 are quite extreme: effectively road-going versions of Porsche's race cars which offer incandescent performance but few creature comforts. They will probably have sold out by the time you read this.
But if you like the idea of a 'special' Porsche which draws on the marque's motorsport heritage but which can be used every day, there is another option. The GTS badge - for Gran Turismo Sports - was first used on a Porsche racing car in 1964. The pretty 904GTS was fast, but unlike many period racing cars it wasn't brutal to drive. Porsche realised that in the long-distance endurance races for which it was built, comfort was as important as outright pace. A fatigued driver is slower than a fresh one.
Hence the sweet-driving and successful 904, now a hugely collectible classic. Porsche now takes the same recipe - performance with comfort - and the same three letters and applies it to almost its entire range. The Macan small SUV is the only member of its much-expanded range that hasn't yet received the GTS treatment, but you can bet that it will. In each case, the GTS version is not the most powerful in the range, but it does offer a more focused driving experience without compromising comfort.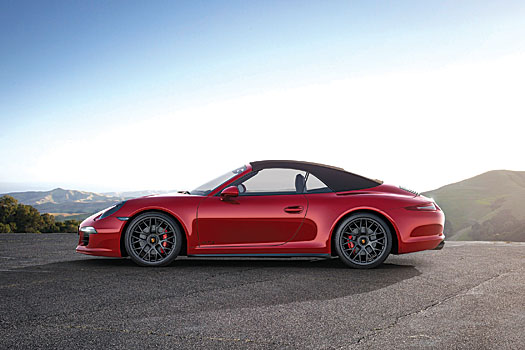 Pages
Click here to see the published article.