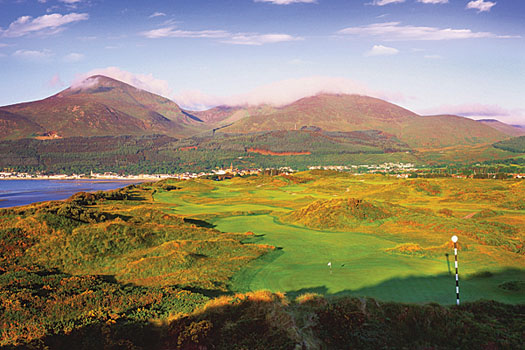 Any ranking list that details the world's top golf courses will reveal a couple of things. Pine Valley, just outside of Philadelphia, is likely to be ranked the best golf course closely followed by Cypress Point on the Monterrey Peninsula, not too far from Pebble Beach. Royal County Down, St Andrews (Old), Merion (East) and Shinnecock Hills will likely make up the next few to go with Ballybunion (Old), Royal Dornoch and Royal Melbourne (West). These are all wonderful golf courses that have a charm of romance, infinite variety and interest.
If you take the time to study the best golf courses in great detail, as I have, you will note that a good percentage of these golf courses are less than 7,000 yards in length from the back tees. This is certainly the case at Cypress Point, Merion, Royal Melbourne and Dornoch. You can add Sunningdale (Old), Crystal Downs and Fisher Island to this list as well. In fact, I would be willing to bet that almost half of the world's top 100 golf courses (on any ranking list) measure less than 7,000 yards / 6400m from the tips.
To go further, the bulk of these golf courses have a par value of 70, 71 or 73. For instance, at Pine Valley this happens to be 70 which is the same for Shinnecock Hills, Merion and Dornoch. In the case of Royal County Down and Ballybunion the par score is 71. At famous clubs such as the National Golf Links of America and Woodhall Spa in England the par value is as much as 73. As you can see there is no 'perfect' number - and nor should there be. Instead architects should strive to create ideal golf holes and then combined they should make up the score.
Pages
Click here to see the published article.