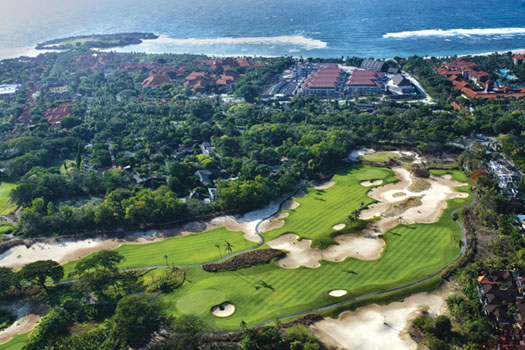 In many ways, Bali is the holiday island that has it all. Feted for its immense beauty and deep-rooted Hindu/ Animist culture, the island attracts a steady flowing stream of visitors looking to sample its heady ambrosia.
From buff surfers looking for the perfect break to more cerebral types seeking stimulation for the body and mind in bohemian hubs such as Ubud, Indonesia's premier tourist destination caters ably for all sorts. It is perhaps surprising then that the golfing demographic has been somewhat neglected until fairly recently.
The opening of the fantastic Greg Norman-designed Nirwana Bali in 1997 appeared to herald a new era of top-class golf on the island. However, while adequate enough when taken on their own merits, the clutch of other golfing options were hardly in the same league.
That parlous state of affairs has improved significantly in the last few years however. First came New Kuta, which opened midway through the Noughties to a fanfare of accolades for its challenging layout and features such as its 'Amen Corner' run of holes along a towering limestone clifftop.
Another significant boost to Bali's golf credentials came just a few months ago with the reopening of Bali National (previously Bali Golf and Country Club) following a multi-million dollar renovation. The course was no slouch before, good enough in fact to host the Asian Dunhill Masters in 1994. However, the new facelift has given the old girl a potent injection of new glamour.
With Bali's golfing portfolio rounded out by less heralded (and perhaps less well tended) gems such as Bali Handara Kosaido, the island can now be considered a serious golf destination. It may have taken a while to get there but the legendary "Island of the Gods" is well on its way to becoming a veritable golf heaven.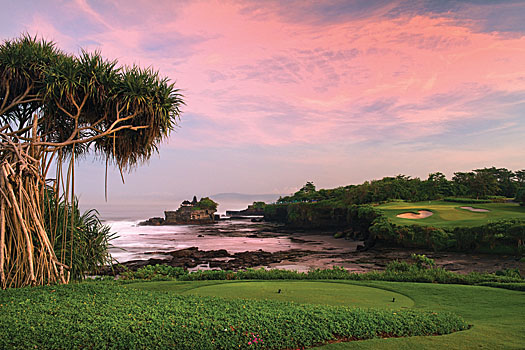 Pages
Click here to see the published article.