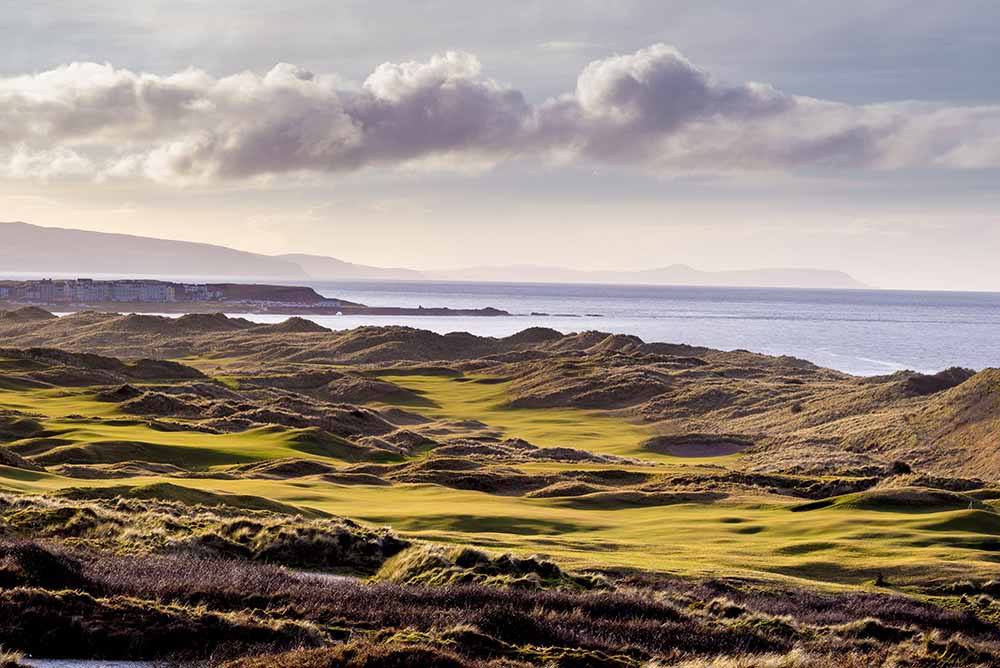 When it comes to reviewing golf in Northern Ireland, it is essential to distinguish the territory to the north of the 'Emerald Isle', the part which, for the time being - notwithstanding the vagaries of Brexit, at least–is part of the UK.
However, it would be remiss in producing such a review not to allude to the Republic of Ireland and its vast array of truly magnificent golf courses. They come in all shapes and sizes, links, parkland, friendly, small-town layouts, nine holes and 18. From towering, luxurious resort-style courses such as the K Club, host to the 2006 Ryder Cup, to spectacular links layouts such as Portmarnock, Royal Dublin, Druid's Glen and Mount Juliet, all past hosts of the prestigious Irish Open.
It would also do something of a disservice to Northern Ireland were any in-depth review attempt to embrace golf in the Republic. Both sides of the border fully justify scrutiny in their own right. When it comes to Northern Ireland, the most obvious - but far from only - the place to start must be Royal Portrush. In July 1951, Englishman Max Faulkner lifted the Claret Jug on the only occasion to date golf's oldest and most prestigious Major championship, The Open, was played away from the United Kingdom's mainland at Royal Portrush, County Antrim, Northern Ireland.
Northern Ireland Tourism Board and the people of the province made an unarguable case for the Open to return following a hiatus of 68 years. The 2012 and 2015 Irish Open championships, at Royal County Down and Royal Portrush - fourth and 15th respectively in the Top-100 golf courses in the world - sold out within weeks of tickets going on sale.
The biggest challenge of the 2019 Open Championship, the 148th staging of world golf's most venerable and prestigious event will be getting tickets. Already, nine-months from the first stroke being struck on the morning of Thursday 18th July 2019, almost all 200,000 available tickets have been sold out, leaving secondary ticketing sites, corporate hospitality passes or volunteering as the sole means of catching the action. Although some tickets, costing as little as £15.00 (approx. HK$155.00) and up to £40.00 (approx. HK$410.00) are available for the practice days.
Pages