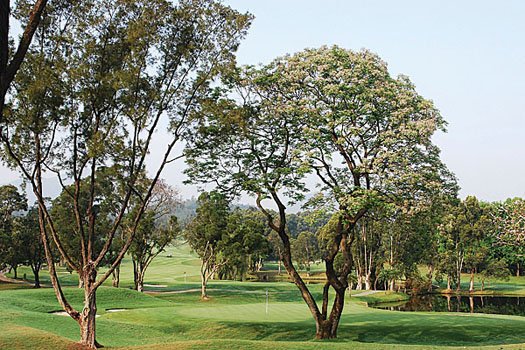 Can you design a "championship" golf course?
It is not uncommon for a client to ask this of a golf architect. But what does this mean and how do you design and set-up a course that is able to test the best golfers on the planet yet still be fun for the members and general public?
From a design perspective the obvious answer would be the way the architect positions the tee areas. In addition the architect will need to consider the green complex and be sure to design it in such a way that it has a good variety of pin locations – the ideal being that there are enough pin areas to test the very best golfers to go with some easier pin locations for standard day-to-day play. Length is also seen as important mostly given how far these guys and girls hit the ball today. To go further, I can't think of a championship golf course with a par of less than 70 - although 70 seems to be relatively common - so I guess this also counts. But the key is variety - in every way. This will ensure the golf experience remains playable for each level.
But there is much more to think about than just this.
What of safety? Is there enough separation between the holes to allow spectator movement? Are there any bottleneck areas that will prevent ease of movement? On the odd occasion a golf course occupying a relatively small parcel of land - like Kingston Heath in Australia - has hosted a large event, but this is a rarity as many of today's tournament hosting golf courses cover large expanses.
A comprehensive practice facility is also seen as important although some of the older golf courses - those that have hosted events - have make shift facilities like secondary fairways or land off the golf course used for practice. Note that many of the golf courses built pre-World War II had limited practice areas - back then golfers would practice out on the golf course. This is not the case anymore as todays designers put a high emphasis on practice and the science that goes into its design.
The organisers will also want to be sure that there is ease of access. How far from the nearest airport is the golf course and is there enough accommodation in the area to host the golfers and general public? Also, is there an area on the golf course to locate a tented village for refreshments and telecommunications?
Pages
Click here to see the published article.