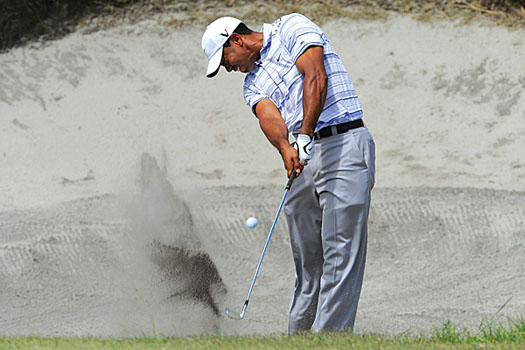 Augusta National is just about the most recognizable golf course on the planet. Each year, in April, the world's best golfers congregate on this Dr Alister Mackenzie / Bobby Jones layout located in the town of Augusta, Georgia. Built on a fruit plantation on land characterized by steep undulations "the Good Doctor" was able to carve out a golf course high in strategy and memorability.
Dr Mackenzie is for many the model architect. His golf courses have stood the test of time and many are regarded as the best of the best. His list of work is most impressive and includes other timeless classics such as Cypress Point, Crystal Downs and Kingston Heath - to name but a few.
It's no secret that Dr Mackenzie had a particular fondness for Augusta – perhaps the one golf course that totally embodied his design ideals. This is evident in the book, The Spirit of St Andrews, where he wrote: "I doubt if even in a hundred years' time a course will be made which has such interesting strategic problems and which creates such enduring and increasing pleasurable excitement and varied shots."
If the routing allowed Dr Mackenzie the opportunity to unlock the property it was how he used the land that gives the golf course its personality. Rather than bombard the play areas with senseless features, that offer little to the golf experience, he let the lay of the land dictate the play. The way he used the existing ground contours, to go with those he created, is a testament to this and a lesson to any budding golf architect. It thus comes as no surprise that when open, in 1933, it had fewer than 30 bunkers in play (today there are 43).
Pages
Click here to see the published article.