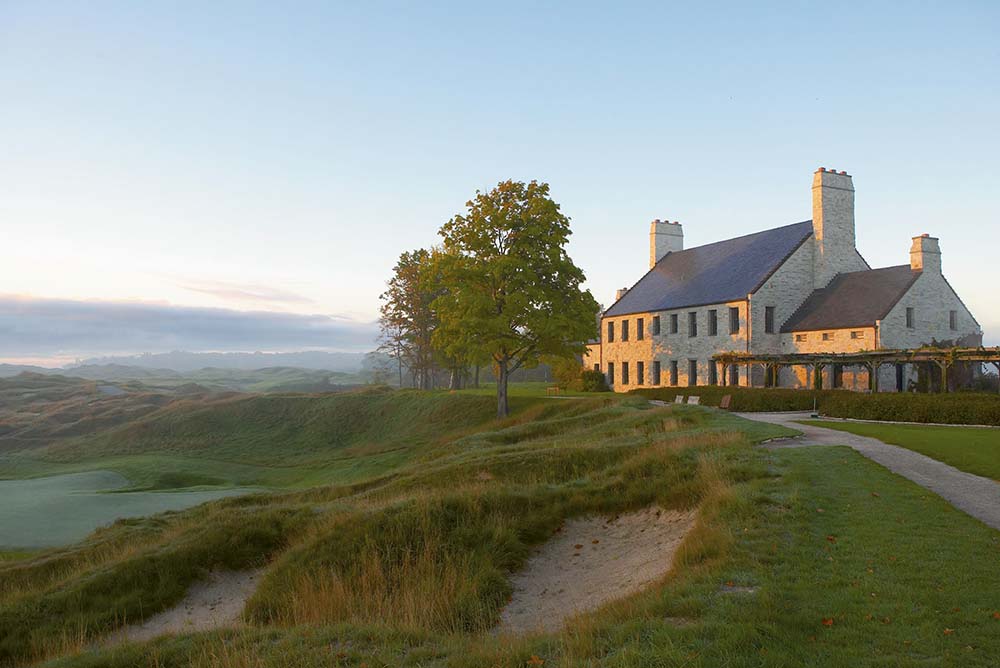 WHEN IT'S NOT TEE TIME
Tucked away in the quaint Village of Kohler is resort's flagship hotel, The American Club Resort Hotel, one of only 200 Forbes Five Star hotels in the world. Celebrating its centennial in 2018, The American Club was built in 1918 as housing for immigrants who worked at Kohler Company across the street. The company, who along with its hospitality business is one of the world's leading manufacturers of plumbing fixtures, generators and engines, renovated the historic building into a luxurious hotel in 1998. Its elegant rooms and suites are handsomely decorated and, naturally, feature the finest KOHLER plumbing products and state-of-the-art bath and shower experiences, as do all of the rooms throughout our hotels. After a long day on the course, the luxuriously appointed rooms and five-star service and a welcome retreat.
Activity goes well beyond the golf course at Destination Kohler. The resort offers other luxury offerings including Kohler Waters Spa, one of 200 Forbes five-star spas in the world and a leader in hydrotherapy experiences and treatments. Twelve resort dining venues include the Forbes four-star Immigrant Restaurant, the Wisconsin Room, the Horse & Plow pub, Cucina Italian restaurant, restaurants at both golf courses and the rustic River Wildlife restaurant hidden in a private nature preserve. The resort offers a range of health and wellness options including Yoga on the Lake and Sports Core Health & Racquet Club. There is also a collection of boutique shops, the Kohler Swing Studio & Golf Shop, gardens, kayaking, tours and hiking paths.
In addition to The American Club, accommodations include Inn on Woodlake, a boutique hotel with modern rooms and multi-bedroom suites that can accommodate up to eight guests. Located next door to The American Club, the Carriage House, home to Kohler Waters Spa, offers the same renowned service with a more contemporary ambience. Other options include Sandhill Cabin, a private, secluded retreat nestled in 350 acres of wilderness. It's close enough to enjoy all the resort amenities, but far enough away to feel like you're a world away.
Book your vacation today at www.DestinationKohler.com or call 877-294-6013.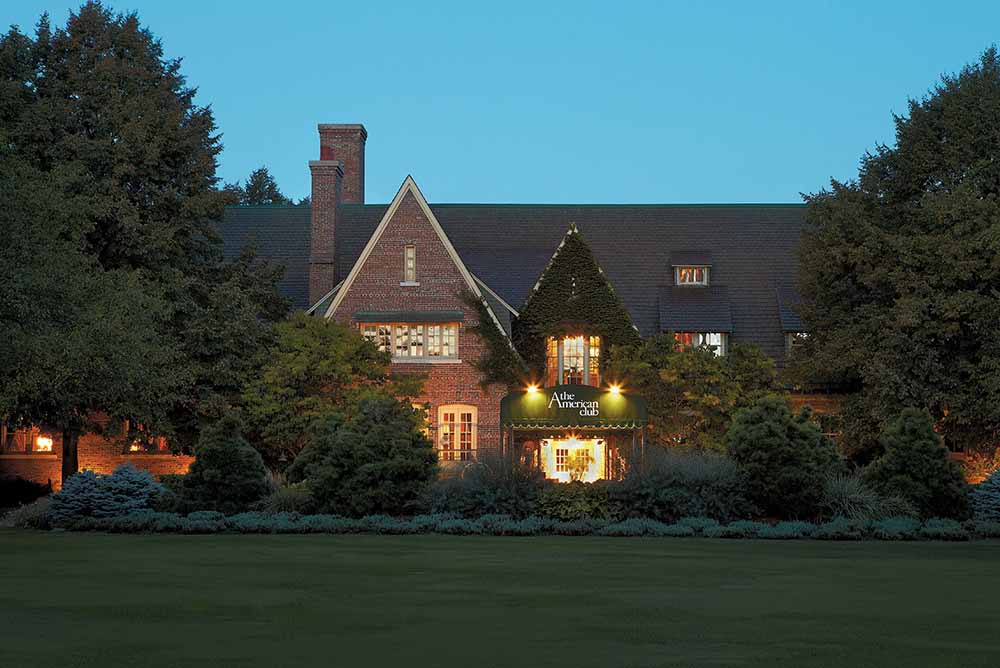 Pages
Click here to see the published article.