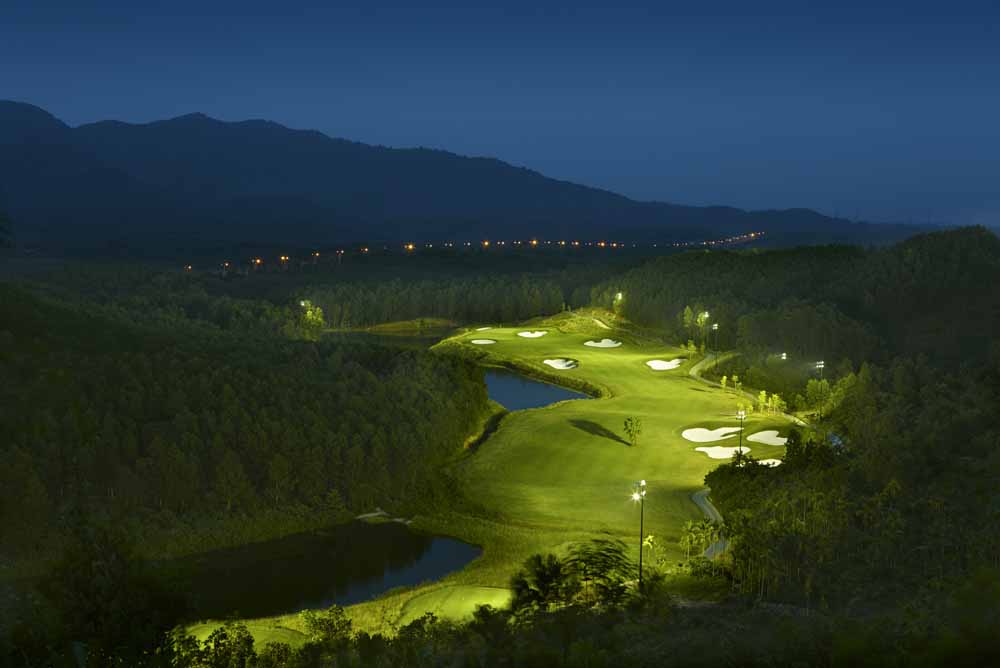 Ba Na Hills Golf Club is lighting up the golf scene in central Vietnam. Literally.

In mid May, the country's newest golf course, which opened all 18 holes on March 25 on the outskirts of Danang, fired up its comprehensive lighting system, enabling golfers to play well into the evening.
"We're finding all kinds of ways to shine in this region," said Jack Hedges, Ba Na Hills GC's general manager. "We are the first course in the Danang area to open in a mountain setting, and now we're the first here to let there be light at night. This adds a whole new dimension to the game in the tropics, where many golfers would just as soon wait for the sun to mellow out before teeing off."
During peak season, which runs from approximately December to April, Hedges plans to keep the lights burning until 10 or 11pm. For now, though, shut-off time is 9 o'clock, which still allows for an extra three or four hours of golf per day.
"If you tee off at 5pm, you'll get out and back before we pull the plug," Hedges said. "And if it's just a twosome, and they're stepping on it, they'll make it all the way around even if they start at dusk."
The first golf course ever designed by former World No 1 golfer Luke Donald, IMG-managed Ba Na Hills features 18 tour-caliber holes at the foot of a towering mountain range 20 kilometers west of downtown Danang, Vietnam's fourth largest city and gateway to three other designer courses built within the past seven years.
"All four courses along the Central Coast are distinguished,and each of us is striving to create the most memorable experience for any of the players who take to our fairways," Hedges said. "Now that we're switched on, we've upped the ante on what constitutes an unforgettable golf outing."
For more information visit www.banahillsgolf.com 
Click here to see the published article.