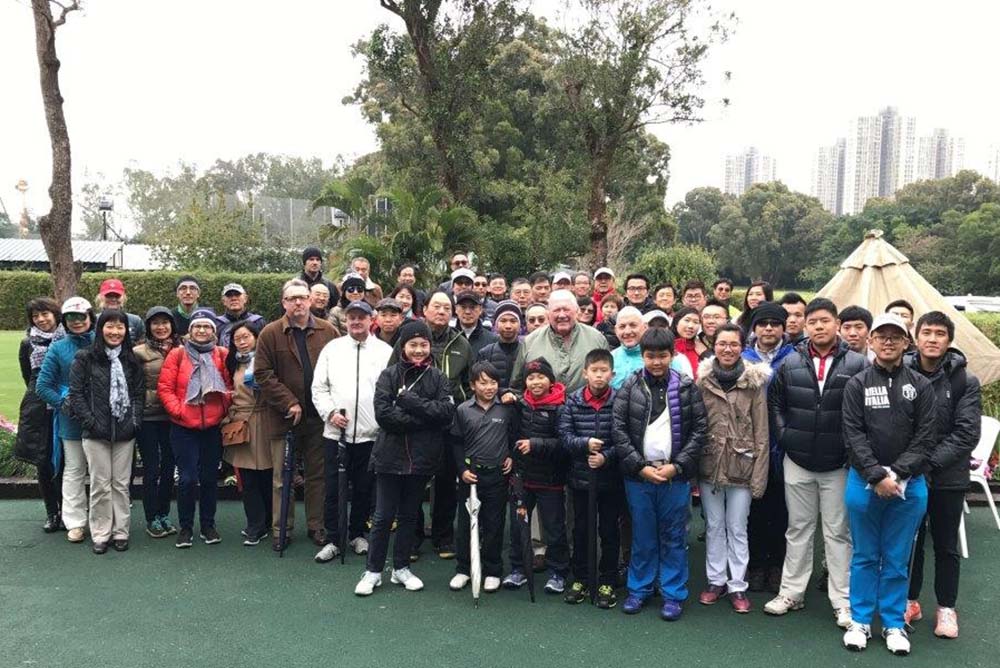 HONG KONG, 6 Mar 2017, (HK Golfer News Wire) - This R&A Level One Rules School on the Rules of Golf is part of the development programmes by the HKGA in promoting rules of golf. Over 60 attendees took part in the seminar which includes class room session and on-course practical session under a rather chilly Saturday afternoon.

R&A-designated Chief Instructors, Dr. Brian Choa and Ms Candi-Anna Chan together with several qualified senior rules officials were also on hand to host the on-course sessions involving four different stations: through the green, the teeing ground, bunkers and the putting green. Even though examination is not compulsory but a record of 53 out of 55 passed their R&A Level One Examination.
Dr. Choa commented : It was very gratifying to see such a large and knowledgeable group this year. A special word of congratulation to Mrs. Ingrid Leven who became the first candidate to achieve a 100% mark since these Schools began. Congratulations, too, to the record number of candidates who achieved a mark of 90% and above.