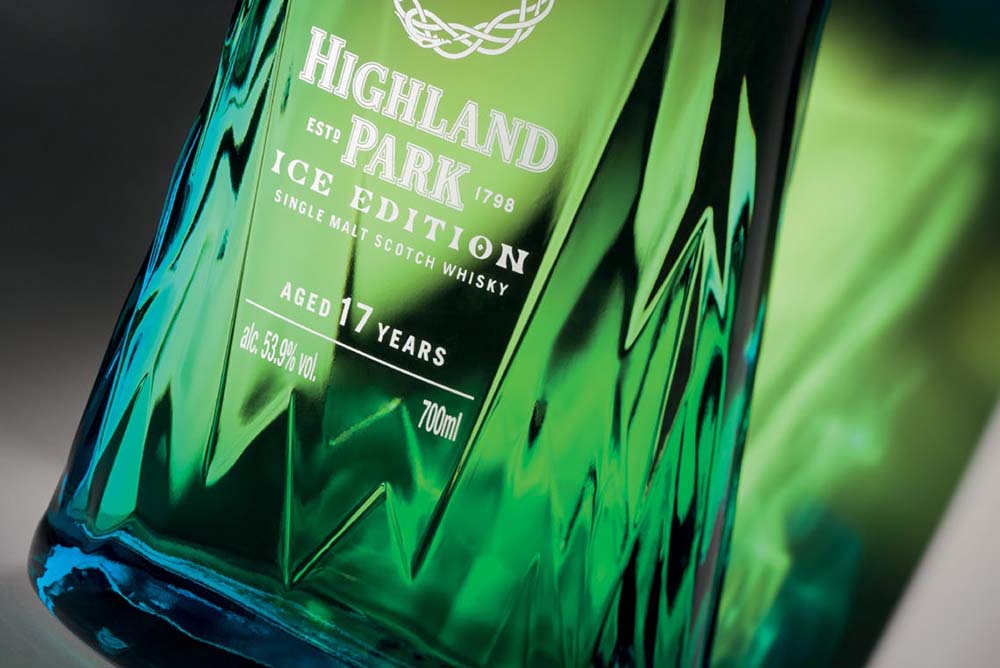 Highland Park ICE Edition will be followed by FIRE Edition in later this year and follows on from the brand's recent Valhalla Collection which championed the stories of four legendary Gods: Thor, Loki, Freya and Odin, who were to be found in Asgard.
Having recently granted the highest award of excellence in single malt scotch category at Ultimate Spirits Challenge with a score of 99 out of 100, the Highland Park ICE Edition is now available in Hong Kong at a recommended retail price of HK$2,590 per bottle.
Tasting Notes:
Colour - Naturally radiant and vivid in colour; glacial, mirror-like brightness
Nose - Vivid aromas of cool, fresh pineapple and ripe mango sorbet come to life in this celebration of glacial character. Silvery shards of smoke give way to the frosty kick of root ginger.
Palate - Like the Ice Giants themselves, the palate is powerful yet mellifluous.  In true Highland Park style, the combination of a silvery, misty peat smoke is inter-twined with pearlescent vanilla seeds and overtones of molten orris root.
Finish - Beautifully balanced, the creamy, rich, oily finish snowballs into long lingering woodiness and dry, feverish spices, providing a scintillating and harmonious whisky to savour.
Pages
Click here to see the published article.