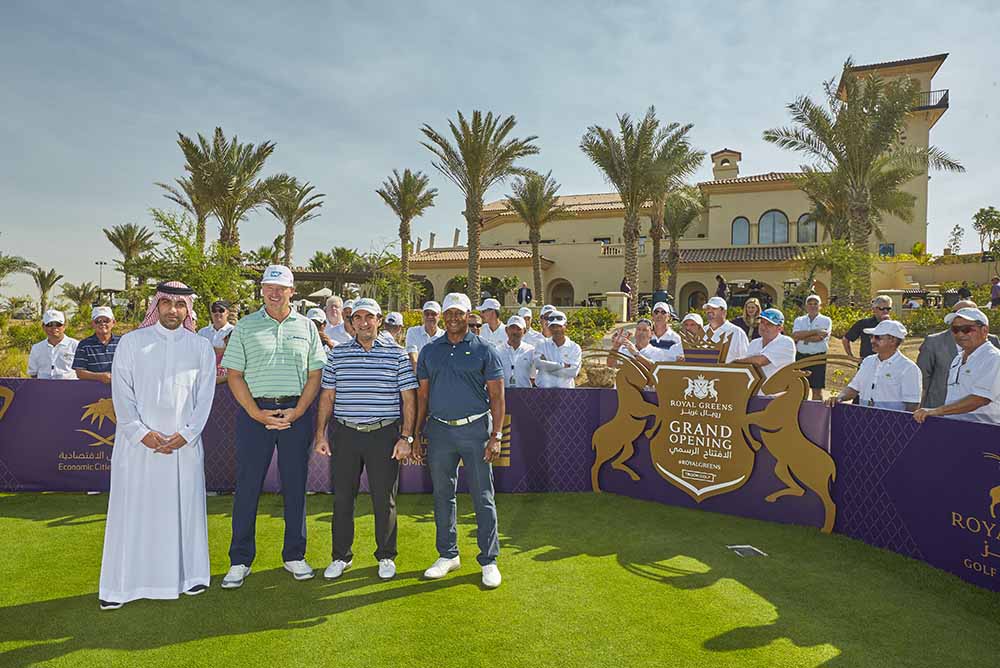 LC: Your performance academy is an essential part of your brand. The national team will have access to these facilities as part of the agreement between Royal Greens and the Saudi Golf Federation. How important is it for that young talent coming through to give them access to a facility like this.
EE: I've always said, we're a small country in South Africa, but we have produced outstanding golfers for a very long time. When you have facilities, and you have weather, you are already ahead of the game in a lot of areas. You just have to look at Europe; you can only play in some places there for only 4-6 months of the year. So here you have year-round weather, you have an unbelievable facility here at Royal Greens, at this academy, and if you have more of these facilities go up around this area, with the schooling in place here - before golf or after golf the kids can come and play and practice golf – it is just the perfect environment to produce world-class golfers.
LC: We're looking forward to a marquee, a landmark, Presidents Cup with yourself and Tiger as captains. Do you think that will bring an added element, given both of your profiles, to the Presidents Cup?
EE: I don't know. I have always enjoyed the Presidents Cup, competing in it. I feel I want to make some changes from the run up into the cup. Already I can get four picks going into the week. We've made some changes already, and I want to try and have a blueprint going forward for the next guys, really change things up and put things in place where the next captain can keep following the blueprint. It's a crucial time for myself and the team to change things up, to be really competitive and win this Presidents Cup in Australia, which is a great venue for us. But Tiger's got an unbelievable team, and he's been an unbelievable player, and I think the two of us, we've had a bit of history in the Presidents Cup. I think we will bring an extra element to the matches and hopefully make it really exciting.
Pages
Click here to see the published article.