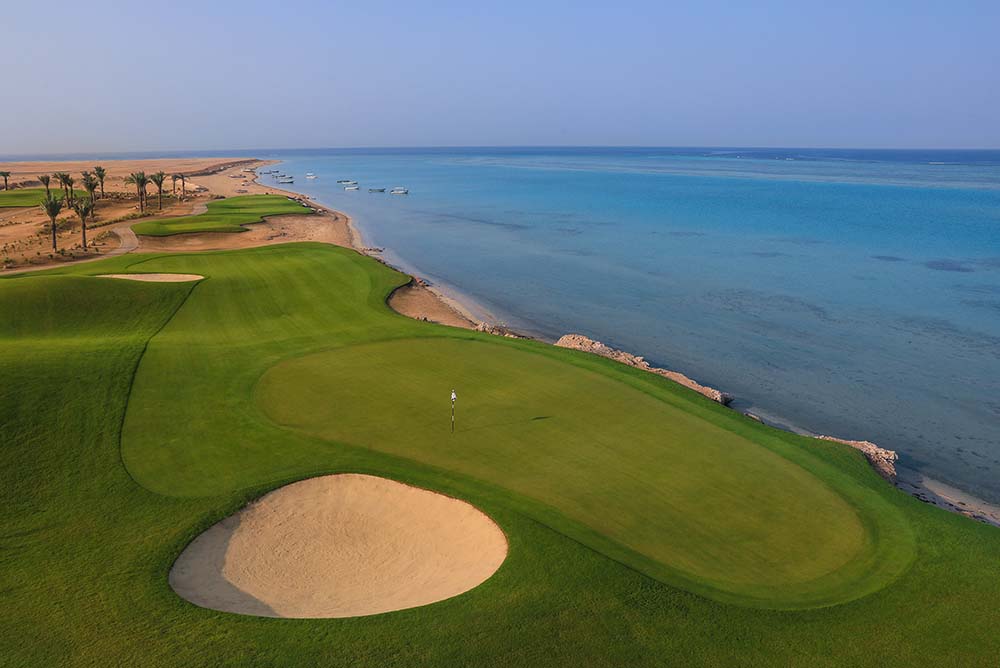 LC: You have obviously experienced a lot of excellent championship golf courses around the world, how do you feel this will stack up against other European Tour venues next year?
EE: Well, I think this one will be one of the best in the Middle East. I've played most of the courses in the Middle East from Dubai to Qatar to Abu Dhabi. I haven't played Oman, but this golf course will be one of the players' favourites. The greens can be quite tricky, as you can see here, the wind picks up in the afternoon which will make the scoring quite tough. But it is a fun golf course. If you play properly, I think you can make some birdies and there are enough elements out there that will keep the guys honest. Your wind play will have to be there, and your course management has to be there. Wonderful golf course, I'm looking forward to playing it.
LC: How important is it for the game of golf for new regions, like Saudi Arabia, to embrace the sport and help it to grow?
EE: This event is not only going to be great for the European Tour, but it will great for world golf. We need places where we can grow the game, where we can start from grass root levels and introduce the game to new markets, and this is an entirely untouched market through the history of Saudi Arabia. This will be the inaugural event and to bring world-class players here, to Royal Greens in Saudi Arabia, is just going to be a game-changer. This facility is wonderful, and they are going build schools here, they're going to build housing facilities, hotels – it's going to be an absolute unbelievable city and having golf as your main sport here. For the kids to grow up around the game, is going to be so important and I won't be surprised when we see some world class players in the near-future.
Pages
Click here to see the published article.