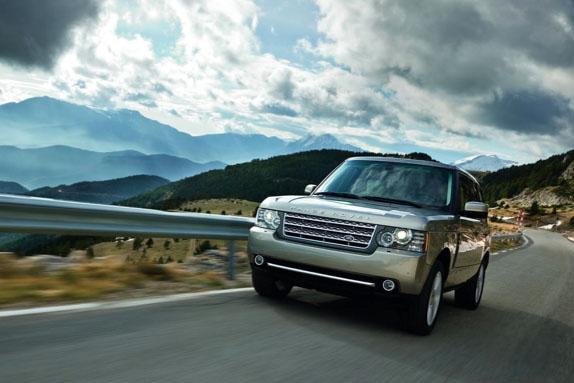 BMW did a fine job of reimagining a series of ailing British car brands – including Rover, Mini and Rolls-Royce – but its magisterial makeover of the Range Rover was arguably the best, and frankly is better compared with the Rolls-Royce Phantom than with other SUVs for sheer cachet. Recently voted 'Car of the Decade' by Autocar, it has just been given a major update that will see the car reborn in 2010 through to replacement in 2012. It has been restyled inside and out, there's a new supercharged V8 engine, revisions to the chassis and some mad new gadgets. Its bluff, architectural looks have been tweaked before, but great architecture doesn't need facelifts and you might wonder how successful this latest change has been. When I first saw the new car outside Land Rover HQ I did a brief double take to be sure it was a Range Rover. The old car's front-end looked like the White Cliffs of Dover but the new one is far more apologetic, with smaller lamps and a slightly sloping grille that bites into and breaks up the deep front bumper. There are triple strakes in the side vents and triple-strake indicators in the rear lamps; the overall effect is flashier and more like the Range Rover Sport.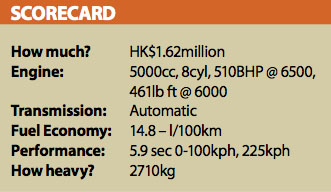 Inside, the layout of the fabulous cabin is unchanged and still looks fresh, with the same long spars of wood or veneer bookending the central console. The materials have been upgraded – there's now a full leather headlining big enough to put cows on the endangered species list – but it's the gadgets that will make the headlines. The usual speedo and revcounter dials have been replaced with a large TFT screen which can be configured by the driver. The touch-screen display in the central console can now display a 360-degree view around the car from five cameras, and you can zoom in on any particularly nasty-looking kerbs. But its best feature is the ability to display two things at once from different angles, so the driver can be following the sat-nav while the front seat passenger is trying to follow The Wire. The switchgear is also new; Land Rover says the cabin button-count has been cut by a third and they're now largely a flat, bland, grey, Lexus-like design rather than the rugged and faintly military lumpy black plastics of before. Better, probably, but a bit less characterful.
Pages
Click here to see the published article.