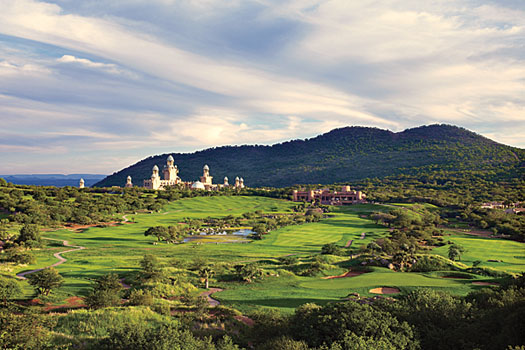 Mention South Africa to an avid golfer and they'll likely conjure up thoughts of the legendary greats of the game - men such as Gary Player, Ernie Els and Bobby Locke - and also some of the best courses in the world, many designed by the aforementioned stars. Outside of the United States, more Major winners have come from this colourful nation than any other and they've left their mark on the golfing landscape.
Unfortunately, in the very recent past, the country has also conjured up less positive thoughts on diseases such as Ebola. So, when I was invited to visit and see what the country had to offer in addition to golf, my immediate reaction was to undertake some research on this deadly disease. First thing I discovered was just how vast Africa is and how distant the Ebola outbreak was from South Africa itself. In fact, the outbreak, which was largely confined to West Africa, was actually closer to London and every other European capital than in it was to Johannesburg. That's not to say there aren't potentially some health risks to be aware of, but anyone living in Hong Kong has almost certainly been inoculated from them all and faces far more immediate risk from the likes of bird flu in our own backyard.
With health fears assuaged I was then preoccupied with packing suitable clothing for an itinerary I was told would include not only golf, but also safari excursions, sightseeing, and also some fine dining experiences. As such, pith helmet at the ready, I was grateful for the extra baggage allowance included with my business class flights courtesy of South African Airways.
The nine-day trip revolved around a "Golden Triangle" of Sun International hotels in Sun City, Cape Town and Zambia with a packed agenda that promised the trip of a lifetime.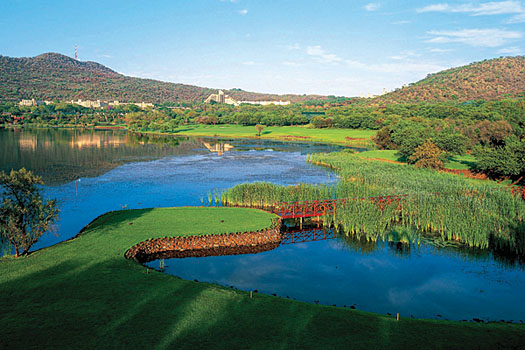 Pages
Click here to see the published article.