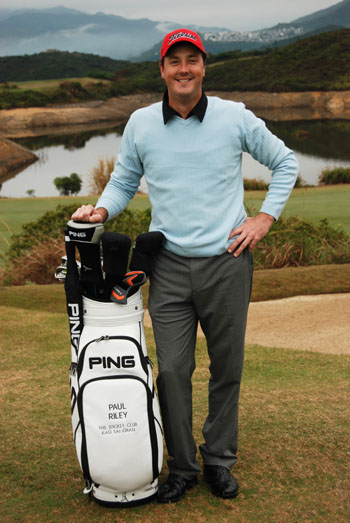 My favourite hole at Kau Sai Chau? Can I have my favourite fifty-four? We're very lucky to have such a broad spectrum of holes to choose from—many of which I consider to be truly great. Take the newly-opened East Course. I have to mention the par three thirteenth and the coast-hugging fourteenth here. These two holes really capture the rugged beauty of Kau Sai Chau. Couple this with their stunning views over the South China Sea and the craggy islands beyond and you have a pair of holes that surely outrank all others in Asia in terms of jaw-dropping magnificence.
Let's not forget the South Course however. Although the shortest of the three, the back nine, as most of you will attest, is a formidable challenge. I always laugh when I hear people say it's easy. Ha! I personally lose more balls on the South than on either of the other two courses. Gary Player designed the course perfectly. There's great variety; a good mix of long and short holes. It really is the people's course. The standout here for me is the par four twelfth. With its elevated tee and left-to-right sweeping fairway, the onus is definitely on precision. Hit it straight or be punished—which applies to both the tee shot and the approach. A great hole.
Pages
Click here to see the published article.